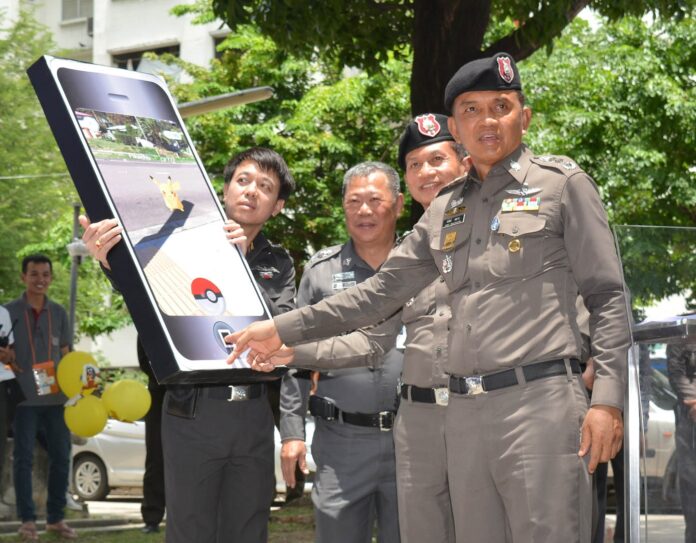 BANGKOK — Both the chief of Bangkok police and the nation's largest beverage company failed to respond to a state watchdog's demand they clarify their financial relationship.
Sanit Mahathavorn and ThaiBev were given a week to explain whether Sanit was still a paid adviser to the company, which produces alcohol under the Chang and SangSom brands. The deadline expired Thursday.
The secretary-general of the state ombudsman's office, Raksagecha Chaechai, said Thursday that his organization would have to discuss its response, saying it could choose to renew its request to both parties.
"If it's necessary for them to gather documents, they could ask to extend the deadline," he said Thursday. "But if they neglected to respond, they might not know that's a criminal offense."
Read: Bangkok's Top Cop Ordered To Clarify Salary From Brewery
Failing to comply with the ombudsman is a crime punishable by up to six months in jail and a 10,000 baht fine, Raksagecha said.
The request was made public on Jan. 25, but the seven day timer didn't start until Jan. 26 when Sanit and ThaiBev received notification, Raksagecha said.
The request came after it was disclosed that Sanit, who was appointed chief of the metropolitan police in October, had been receiving 50,000 baht every month from ThaiBev since 2015. ThaiBev, one of the nation's two major brewers, said he was employed as a consultant.
His total annual remuneration is 1,425,600 baht per month, according to financial disclosures filed with the National Anti-Corruption Commission, or NACC.
Members of the public were incensed at the apparent conflict of interest, but police representatives have steadfastly denied there is anything wrong with the arrangement.
Despite daily appearances in front of the media at police new conferences or crime "re-enactments," Sanit has refused to discuss the issue. He could not be reached via his mobile number on Thursday and Friday. A staff member at the Metropolitan Police Bureau said he was out of the office Friday.
As for ThaiBev, a spokeswoman who identified herself only as Fon said Friday they had no information.
"The PR team doesn't have any information on the issue," she said. "Poo yai have been discussing it."
The ombudsman's office also asked the NACC to respond whether Sanit had disclosed his ThaiBev allowance to them. Raksagecha said it also has yet to respond.
Additional reporting Chayanit Itthipongmaetee
Related stories:
Bangkok's Top Cop Ordered To Clarify Salary From Brewery
Learn 3 K-Pop Gestures From Bangkok's Top Cop And Make Love, Not War