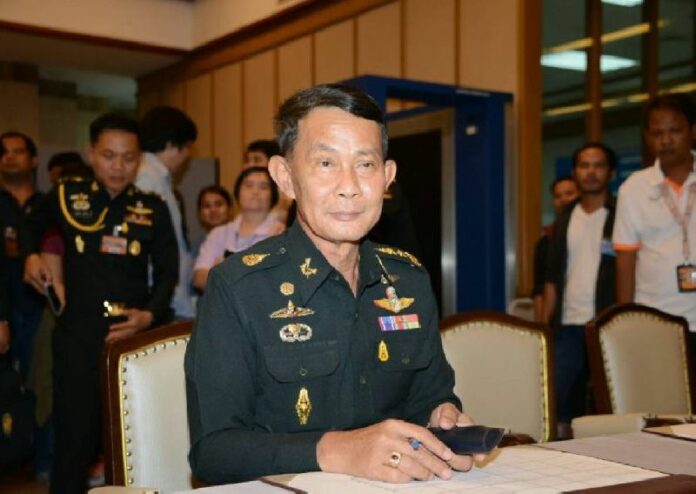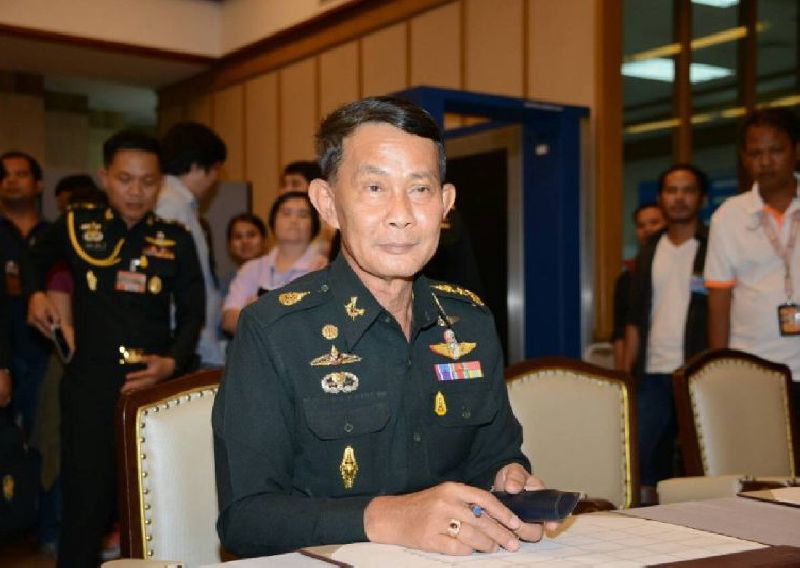 BANGKOK — It will take until Friday to know whether seven absentee members of the parliament risk losing their jobs for not meeting attendance requirements – or up to three months for a newly launched review to run its course.
Days after the interim legislature dismissed a report that seven junta appointees had failed to participate in the minimum number of votes necessary, public pressure prompted the assembly vice chairman to announce Monday that an inquiry would look into whether they had properly obtained permission.
Read: Prayuth's Brother a No-Show on Legislature, Collects Salary Anyway
The change of course came Monday, five days after assembly leaders said the seven, all high-ranking government officials at the time, had permission to miss more than one-third of legislative votes in 90 days, which is cause for removal under assembly regulations.
The member with the worst attendance record among the seven was Gen. Preecha Chan-ocha, the younger brother of junta chief Prayuth Chan-ocha. He cast only six votes out of a total 453 roll calls in a six-month period. The former army regional commander served as permanent secretary of the Defense Ministry at the time. In addition to that salary, he collected 113,560 baht per month to sit on the legislature.
The original report was published Feb. 5 by the Internet Law Reform Dialogue, or iLaw.
Assembly president Pornphet Vichitcholchai last week said he concluded that all seven had rightfully obtained permission to take leave.
But the assembly chairman reversed himself Sunday, saying he had ordered his No. 2, Peerasak Porjit, to head a detailed review after a familiar political gadfly behind many transparency complaints filed one Thursday. In it, Srisuwan Janya demanded an investigation into whether the leave applications were made retroactively.
Responding to strong criticism, Pornphet on Monday insisted he was strict about granting leave, saying members needed to submit the forms in advance, except for sick leave.
"I am very strict. Taking sick leaves for up to two days requires a medical certificate," he said. "And for business leave, it must be for a government mission."
Members of the legislature can apply for leave an unlimited number of times.
The other six members with poor attendance were: Commander-in-Chief of the Royal Thai Navy Adm. Na Areenit, Royal Thai Air Force commander ACM Chom Rungsawang, Navy Adm. Pallop Tamisanon, head of the Council of State Distat Hotrakitya, Budget Bureau Director Somsak Chotrattanasiri and Federation of Thai Industries chairman Supant Mongkolsuthree.
Answers are unlikely to be coming soon.
Legislature vice chairman Peerasak said it will take 30 days for the assembly's secretariat to review the case in detail and then another 60 days for them to decide whether the seven members violated ethical standards.
All seven members and Srisuwan, as the petitioner, will be called before the inquiry committee, Peerasak said.