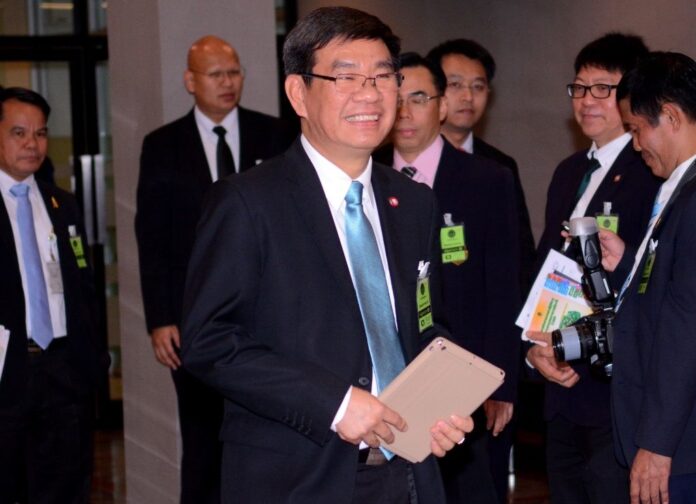 BANGKOK — The junta-appointed National Legislative Assembly voted overwhelmingly late Friday afternoon to disband the current Election Commission.
Members voted 161-15 with 12 abstentions just before 5pm to expel all five commission members and replace them with seven new members to be appointed under means yet to be decided.
The new commissioners are expected to be selected by November, outgoing commissioner Somchai Srisuthiyakorn said Thursday, a day before vote. Somchai, whose commitment to democratic institutions has been called into question during his three years of service, said he expected to get the axe.
He also said they were prepared to pass the baton to ensure a smooth transition. He said that he believes the newly formed body will have adequate time to plan and stage a general election by the end of 2018.
He also said that means they will have to be responsible for any problems that arise in the next election.
The vote came after two hours of debate by the junta's rubber-stamp legislature mostly over Article 70 of the bill, which called for disbanding the body's membership in the interests of a political reset.
The outgoing commissioners will remain on in a caretaker capacity until their replacements are appointed.