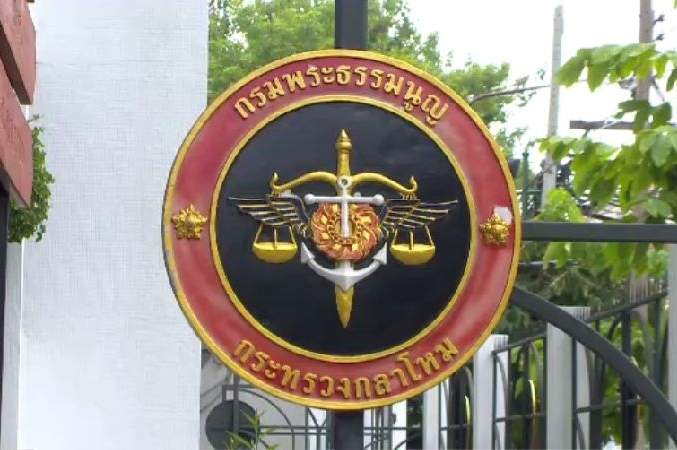 BANGKOK — Sentences were handed down Friday to two men convicted separately for defaming the monarchy, with one man ordered to serve 35 years by a military tribunal in Bangkok.
Both cases involved disseminating content deemed offensive to the monarchy online – one through social media and the other by internet radio. In Bangkok, a man identified only as Wichai by his lawyers was sentenced 70 years for his social media posts by the Bangkok Military Court, which reduced it to 35 because he pleaded guilty.
Another ruling by the Supreme Court upheld a lower court's sentence for a man identified by his family only as Chaliew was sentenced to two and a half years – reduced from five for his guilty plea – for content in an online radio program.
Chaliew, a tailor by profession, has been jailed three years this month since he was first summoned by the junta in June 2014.
The more severe sentence of 35 years given to Wichai, 34, came nearly 18 months after he was arrested Dec. 22, 2015, in Chiang Mai. He was arrested after a Facebook user, who had previously been a close friend of Wichai, notified police about a defamatory Facebook page created under his name and blamed Wichai for it, according to the Internet Law Reform Dialogue, or iLaw, which monitors such cases.
iLaw said Wichai, who has been behind bars since his arrest, intended to fight the case but changed his mind because the legal proceedings were dragging on. Pavinee Khoomklao of Thai Lawyers for Human Rights said Wichai hopes to have his sentence reduced on the occasion of the king's July 28 birthday, which was another reason he decided to plead guilty. The lawyers group is assisting with 10 more lese majeste cases before military court.
Lese majeste convictions have ballooned under the military government, which has said defending the monarchy is a matter of national security. Critics say the regime has abused the law to provide cover for its political suppression.
An observer with the International Commission of Jurists said the sentences were excessive.
"Freedom of expression, as protected under international law, must never be criminalized," said Kingley Abbott, a senior legal adviser with the commission. "In any event, imprisonment is never a proportionate penalty for the exercise of free expression, let alone sentences of this magnitude."