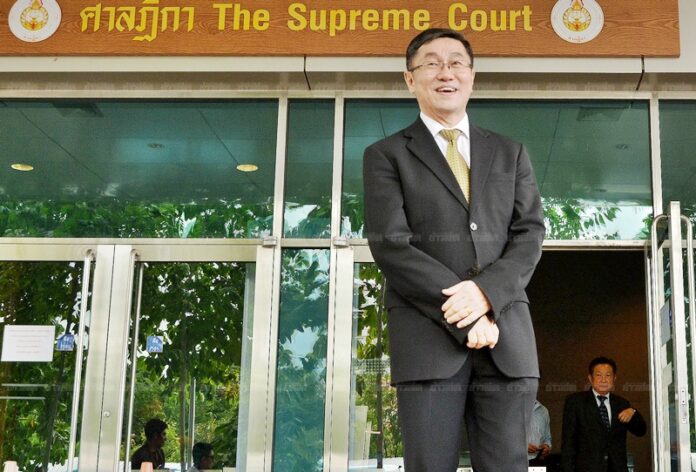 BANGKOK — A former information technology minister convicted of corruption last year was released early Tuesday night.
Surapong Suebwonglee, one of the closest allies to former Prime Minister Thaksin Shinawatra, was released nearly two months before his one-year sentence ended due to his "excellent behavior" in prison, the correction department said.
The 60-year-old politician was convicted on charges of malfeasance in August for amending a law in 2004 that allowed Thaksin's telecommunication firm to reduce its minimum shareholding from 51 to 40 percent.
The court said Surapong's action violated the constitution and could pave way for foreign investors to dominate Thailand's telecommunication industry. He was given a one-year jail term that would have ended Aug. 25.
Under Thaksin's administration, Surapong headed the IT and health ministries. After Thaksin was deposed in a 2006 coup, he became the leader of the People's Power Party, a surrogate party allied to the former premiere.
Related stories: 
Inspections Uncover Rot, Corruption At Thai Rice Warehouses 
Former Yingluck Govt Officials Impeached Over Rice Corruption