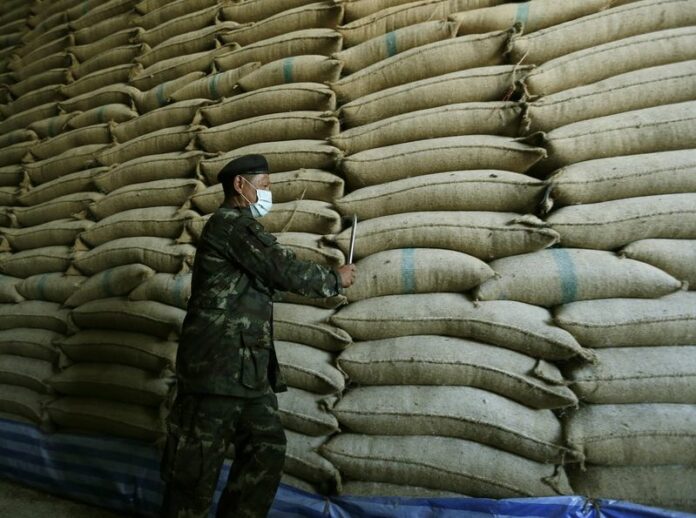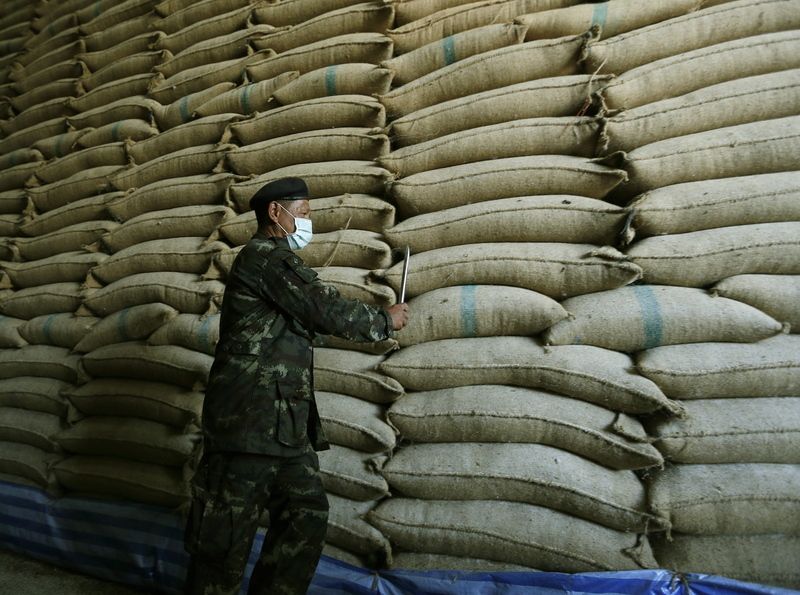 BANGKOK (DPA) — An inspection ordered by Thailand's military junta of rice stored in warehouses under a failed multibillion-dollar subsidy scheme has revealed rot and corruption, reports said Sunday.
Inspectors found rotten and weevil-infested grain, along with evidence that large stocks were replaced with old or inferior grades.
Corruption under the previous government's rice-pledging scheme was one of the main reasons for the May 22 coup d'etat.
ML Panadda Diskul, chairman of a sub-committee reviewing the inventory, said a large quantity of rice was discovered to be missing in just the first two days of the inspection, the Bangkok Post reported.
He said military and police teams will visit about 1,800 warehouses nationwide to inspect registered stocks of 10 million tons.
Panadda said some rice sacks bore code numbers that did not match documents provided by the warehouse owners, raising suspicions that pledged rice had been replaced with old or inferior rice bought from mills at lower prices.
He said some of the warehouses were in a disorganized state, stacked with low-quality rice or rice mixed with other substances in an apparent effort to make inspections more difficult.
In a message on his Facebook page, Panadda expressed frustration that the shoddy management of the scheme had badly affected the country's farmers.
The Yingluck Shinawatra government launched the rice programme three years ago after promising to subsidize rural voters that helped her win the 2011 election.
But the scheme was plagued by corruption from the start, with billions of dollars in losses, unpaid farmers and Thailand losing its rank as the world's leading rice exporter.