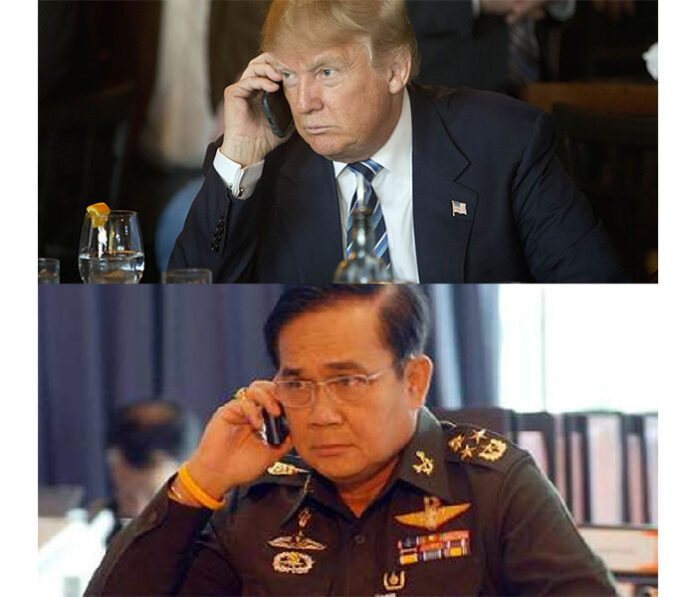 BANGKOK — An invitation for the prime minister to visit the White House remains open, but has been delayed instead of happening this month as planned, a US embassy official said Thursday.
Over two months after Trump extended the invitation, embassy spokesman Melissa Sweeney said in reply to an email that Gen. Prayuth Chan-ocha's visit to the United States will take place once a suitable date is found.
"President Trump's invitation to Prime Minister Prayuth still stands. We look forward to Prime Minister's visit to Washington, DC, once a suitable date is chosen. During the call with Prime Minister Prayuth [on] April 30, President Trump affirmed the US commitment to the longstanding alliance between the United States and Thailand, which actively contributes to peace and stability in the Asia-Pacific region," Sweeney wrote.
Government spokesman Lt. Gen. Weerachon Sukhonthapatipak was quoted in the media Wednesday confirming the postponement. Weerachon added that he didn't know if the trip would take place this year. He was not available Thursday to explain why the trip had been postponed. Sweeney did not explain the reason for the delay either.
Meanwhile, Foreign Minister Don Pramudwinai was quoted by local media on Tuesday saying a meeting would take place when both parties were ready. Don added that top officials from both foreign ministries would meet to prepare the visit.