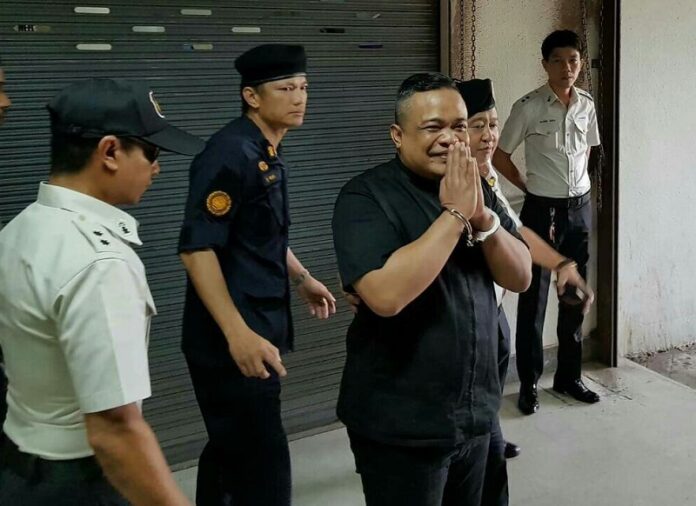 BANGKOK — The Supreme Court overturned two lower court rulings Thursday to sentence Redshirt leader Jatuporn Prompan to a year in prison for defaming a former prime minister and political rival.
In its decision, the court found Jatuporn guilty for a 2009 speech delivered to an audience of thousands in Bangkok in which he accused former Prime Minister Abhisit Vejjajiva of ordering soldiers to kill Redshirt supporters earlier that year at a protest in Bangkok's Din Daeng district.
Abhisit, who remains leader of the Democrat Party, sued Jatuporn for defamation later in 2009. The Criminal Court first dismissed the case because it deemed Jatuporn's comments to be free political discourse.
Abhisit appealed the case but lost again in 2014 when the Appeals Court acquitted Jatuporn, ruling that he had expressed an honest opinion.
The Supreme Court today reversed both lower-court decisions and handed down a one-year, unsuspended term. Jatuporn was also ordered to publish the verdict in newspapers for seven days.
Jatuporn is the chairman of the United Front of Democracy Against Dictatorship, a movement loyal to fugitive former Prime Minister Thaksin Shinawatra, who was deposed in a 2006 coup and remains in exile.