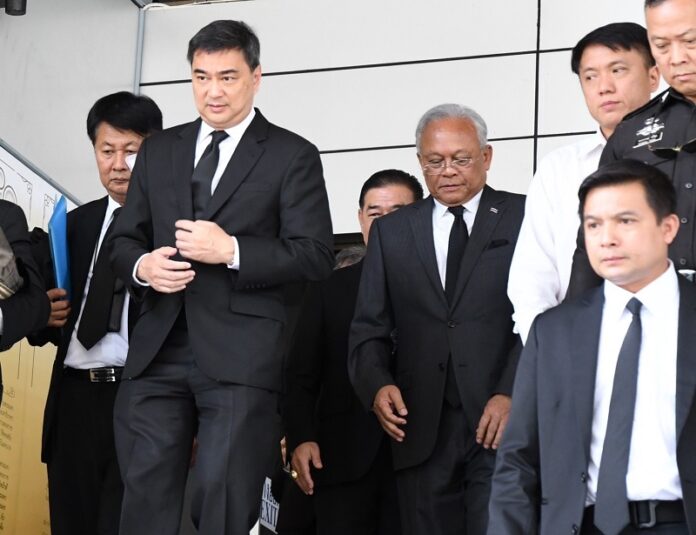 BANGKOK — The Supreme Court on Thursday declined to review murder charges against former Prime Minister Abhisit Vejjajiva and his former deputy Suthep Thaugsuban arising from the 2010 crackdown on Redshirt protesters.
Saying the case had gone forward through the wrong channel, the court left intact lower court rulings to dismiss counts that the two men ordered the military to open fire on protesters to reclaim the streets. More than 90 people died in the violence.
Read: Appeals Court Rejects Murder Case Against Abhisit, Suthep
Submitted to the Criminal Court in 2014, the case was investigated by the Department of Special Investigation, or DSI. The Criminal Court's 2014 to dismiss the charges was upheld by the Appeals Court last year.
But the Supreme Court said that since the alleged crime was committed while the two were in office, the case had to be investigated by the National Anti-Corruption Commission and submitted to the Criminal Division for Persons Holding Political Positions as a wrongful use of power complaint.
Related stories:
Appeals Court Rejects Murder Case Against Abhisit, Suthep
There Was No Crackdown in 2010, Says Abhisit Witness
2010 Crackdown Trial: Abhisit to Blame Violence on Blackshirts