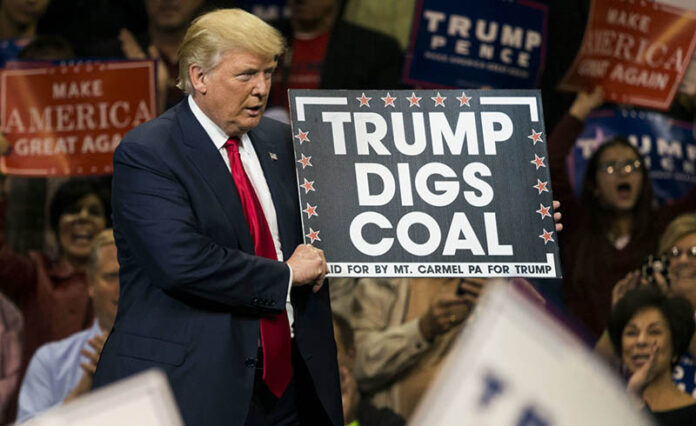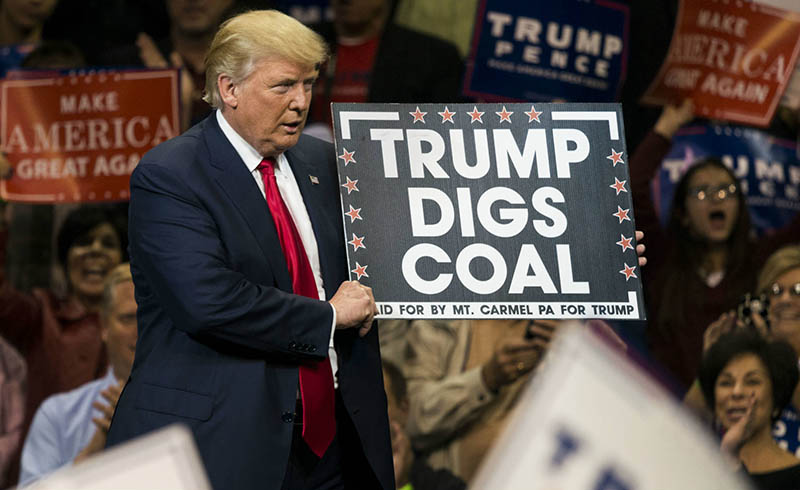 BANGKOK — Thailand is set to import more than 150,000 tons of coal from the United States following a discussion between top leaders of the two nations in Washington D.C.
The coal, similar to that routinely imported from a source much closer, will be used in cement manufacturing by a state enterprise, according to a Wednesday state media report. The same report argued that Thailand needs a new source for coal, though an environment expert warned the country may end up with inferior material.
International relations professor Thitinan Pongsudhirak said it's not uncommon for a nation to "dump" surplus commodities. For instance, he wrote by email, Thailand has asked major trading partners such as China and Russia to accept Thai rice as a barter currency.
However, Thitinan noted the deal for coal, an energy source Trump made a central part of his "America First" campaign, is in the reverse.
"What is surprising is that the U.S. is the country doing the dumping and Thailand being such a pliant recipient," he said.
He added the deal might have met a different reaction had it been made by another Thai government.
"If this took place under a normal, elected Thai government, it could be considered selling out the country just to please the Americans," Thitinan said.
Thailand currently imports much of its coal – about 75 percent – from Indonesia. American and Indonesian coal is of the same quality, said Thirapong Santiphop, a natural resources lecturer at Mahidol University. He presumes the United States must be selling it inexpensively, meaning it could be of inferior quality.
"When the Americans sell their resources, the quality isn't very good. They keep the good stuff for themselves," Thirapong said by phone. "So the coal is likely equal to Indonesian [coal], or even worse than that."
The coal won't be used for power generation, according to the state media report. Executives of Siam Cement Group, it said, agreed to buy 155,000 metric tons of U.S. coal for use in its cement production.
Company director Kalin Sarasin told the media they were buying a "trial lot" of coal that would be continued if it was up to snuff and worth the cost. The terms of the deal were not disclosed.
Thailand imports two types of coal from Indonesia and Australia. The latter's is more expensive but considered to be the best, while the Indonesian coal variety is inferior but more affordable, Thirapong said. A majority of the coal burned in Thailand is Indonesian bituminous coal.
American coal is mostly bituminous – as that of Indonesia – Thirapong said, adding that he doesn't understand why Thailand would haul the same type of coal across the Pacific Ocean.
"What's the purpose of the deal? We have to look into it. Maybe the logistics and coal cost are less expensive?" he said.
Related stories:
All the Prayuth & Donald & Melania Pics You've Been Waiting For (Photos)