Here are the eight seven best Prayuth-in-Washington-With-Trump photos. Actually, these are the only Prayuth-in-Washington-With-Trump photos that we have so far, fresh in from the wires.
Immediate takeaways:
Prayuth seems wary of the Trump handshake. Did he study footage on the flight over of Japanese Prime Minister Shinzo Abe's grip-and-grimace? Did he engage in a Macron-esque test of wills with the American commander-in-chief?
FLOTUS Melania was included in the photo op, as was the height-of-poise Naraporn Chan-ocha.
Very sunny day in DC. Prayuth is a little blinky.
Prayuth hardly speaks English and that is certainly an improvement over Trump's Thai. In only one photo does either man appear to look at each other, and that is Trump grimacing in Prayuth's general direction.
In the video of Prayuth's arrival (see below) to the White House, the assembled press show no interest in Prayuth, only shouting questions regarding one of the country's worst mass murders that took place the night before in Las Vegas, Nevada.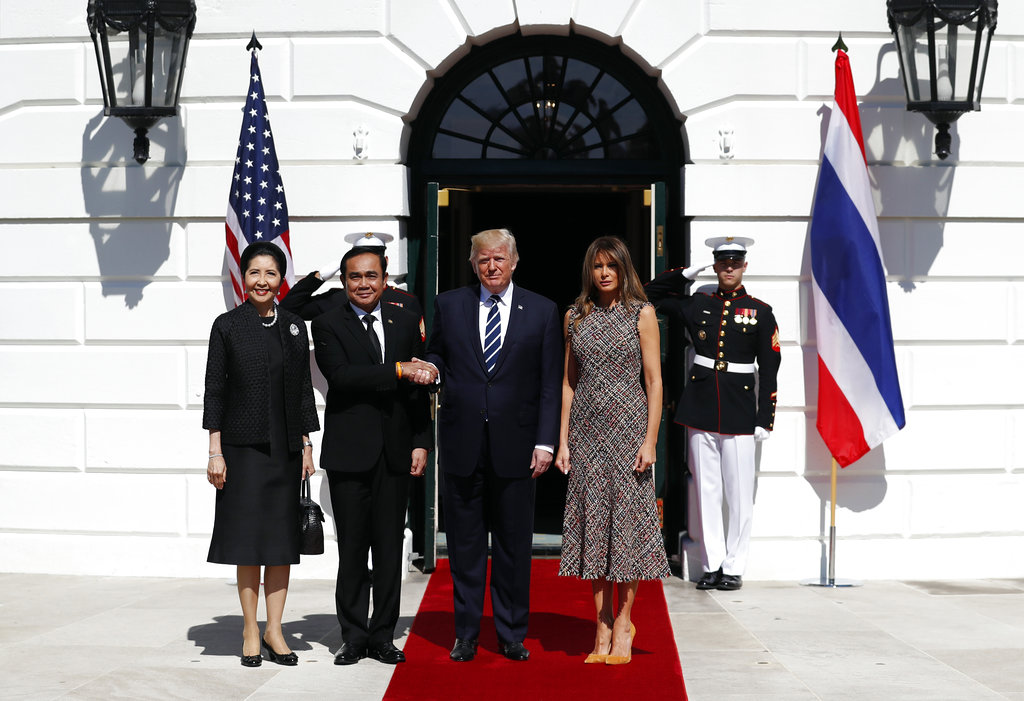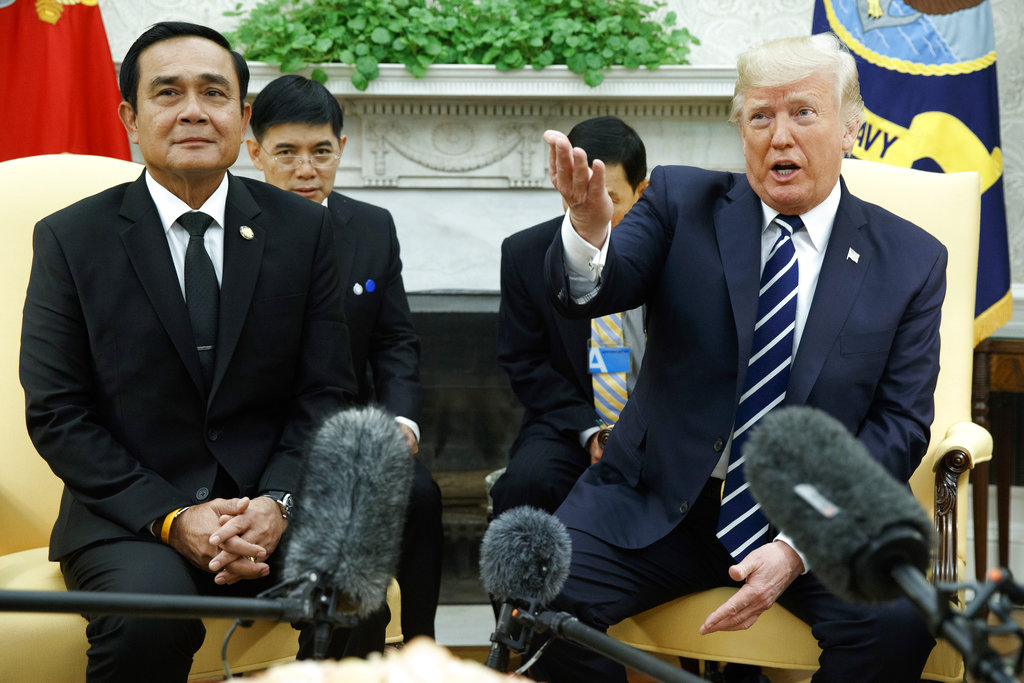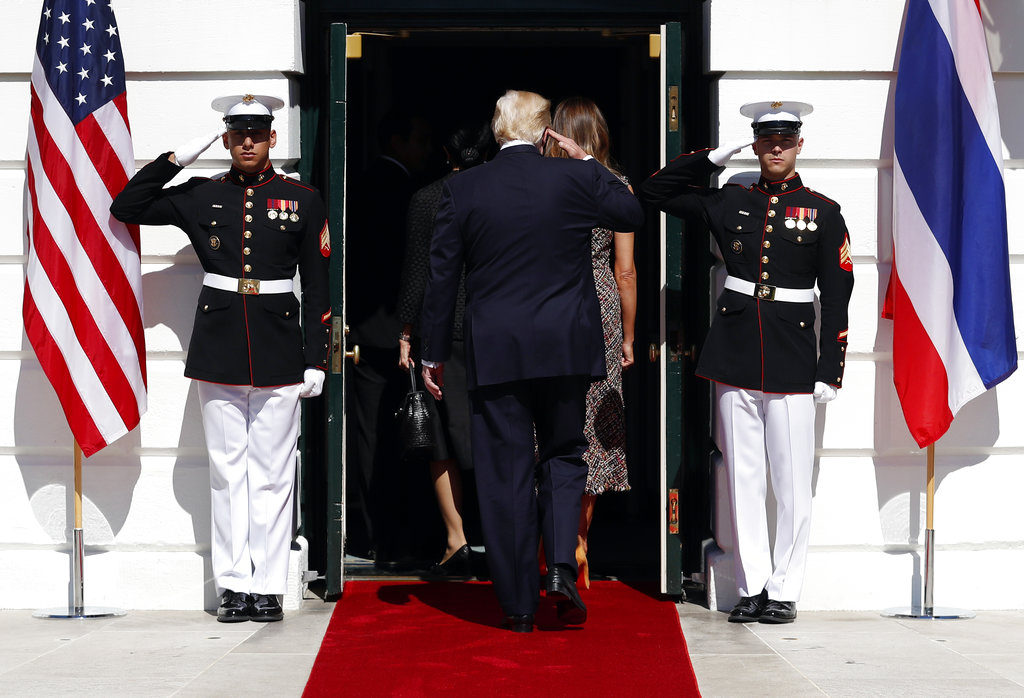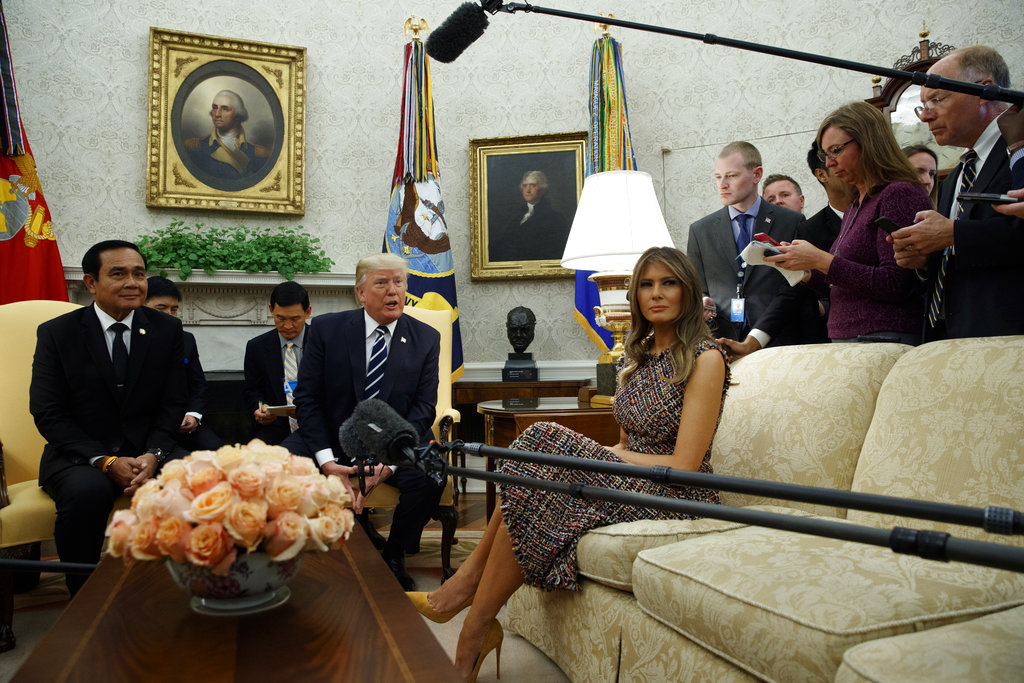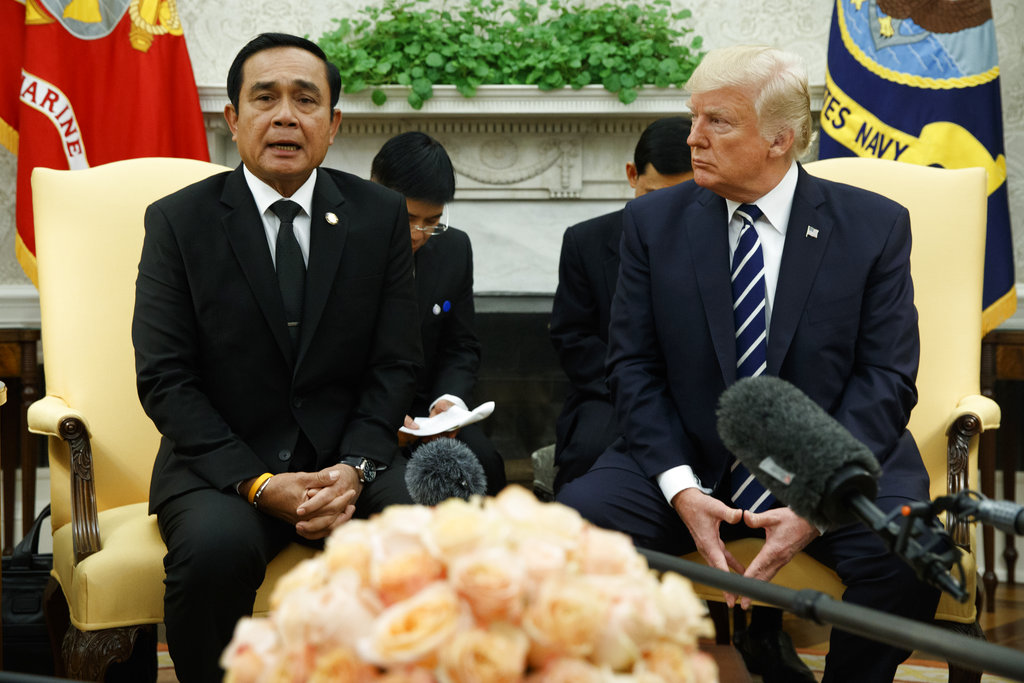 Bonus video from WaPo: