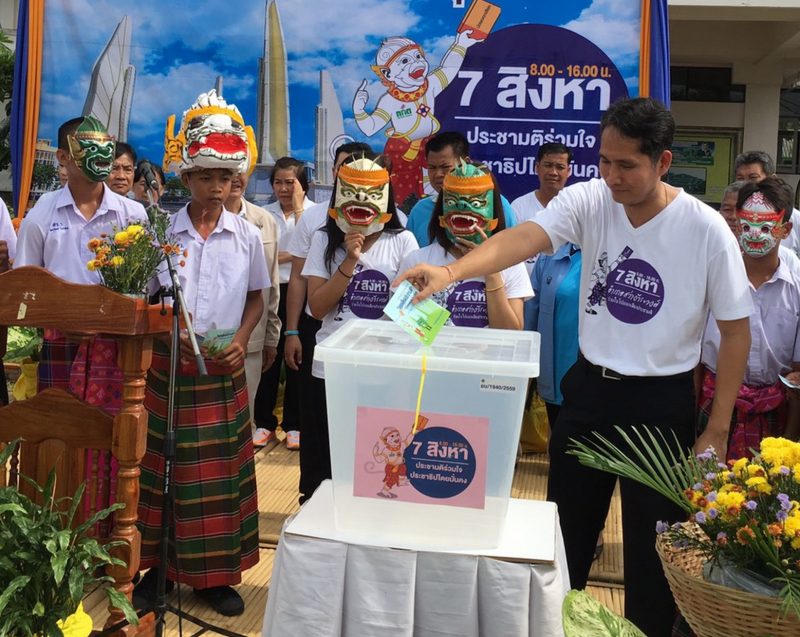 BANGKOK — Junta chief Gen. Prayuth Chan-ocha exercised his absolute power Friday to enable the formation of new political parties and allow them to get to work without engaging in political activities.
The order issued under Article 44 of the constitution – which grants Prayuth sweeping legislative power – was published Friday night in the Royal Gazette. Politicians and members will be allowed to meet, register members, pay fees and register the party starting April 1.
The order also allows the formation of political parties beginning March 1, although these will first require approval from the junta, known formally as the National Council for Peace and Order, or NCPO.
Read: Selective Lifting of Politics Ban Unfair, Democrat Says
The conditions drew negative responses from politicos and rights activists.
"Why must the foundation of a new political party be approved by the NCPO case by case? Isn't that the job of the election commission? I don't get it. Why are they poking their noses into it?" said anti-junta activist Sombat Boonngamanong in a Friday night Facebook post.
"The NCPO has established itself as the father of new political parties," wrote Sunai Phasuk, a senior Thai researcher for Human Rights Watch.
The order also stated that parties will have to collect membership fees for 2018 from a minimum of 500 qualified members within 180 days, starting April 1. To be legal, parties will be required to establish four regional offices with a leader in each.
The order said meetings to choose party leaders and party executives will need a minimum of 250 participating members.
The ban on political gatherings of more than four people will continue until laws are written on MPs. Government spokesperson Lt. Gen. Sansern Kaewkamnerd said Tuesday that this is expected to be ready by June 2018.
Elections are slated for just five months later in November.
A spokesman for the Democrat Party said Wednesday that maintaining the ban on existing parties would disadvantage them and favor new ones – such as any established to support the military.
"The government must be careful not to favor newly established parties," Ramet Rattanachaweng said. "A democracy must come with equality … I think this is not equal."
Additional reporting Teeranai Charuvastra