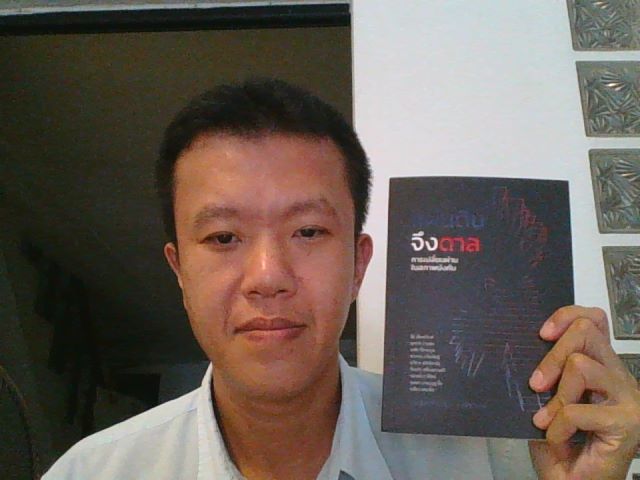 BANGKOK — An activist was physically assaulted Tuesday afternoon after returning from holding a protest to denounce the deputy prime minister over a series of undeclared luxury watches.
Speaking on the phone less than an hour after the attack, activist Ekachai Hongkangwan said a man ambushed him at about 2pm at a public bus station on Soi Lat Phrao 107 and repeatedly punched him in the face, causing him minor injuries.
Ekachai claims the attacker was the same man who police apprehended as he tried to assault him last week.
Read: Activist Assaulted While Protesting Prawit's Luxury Watches
"He threw many punches and two to three landed on my face," said Ekachai, adding that the attacker then shouted, "You anti-monarchist" and "you are doing it for Redshirts," referencing the fact that Ekachai is a former lese majeste convict.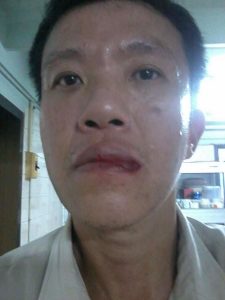 The activist said he believes the attack was well-planned and involved more than one person as the man knew the time and place he was getting off.
"I wonder why they have to resort to this level of violence," Ekachai said as he was visiting a hospital to have a check up.
He said he would subsequently file a complaint for assault at a local police station.
Asked if the attack would discourage him from condemning Gen. Prawit – whose more than two dozen undeclared luxury watches are being investigated by an anti-corruption agency – Ekachai said he would not stop, since he felt the reaction to his protest meant it was having a strong impact.
Prawit last week insisted he borrowed the watches from his best friend – something many continue to question. Junta leader Gen. Prayuth Chan-ocha said his deputy was not contemplating resigning from his post.
Police identified the man who attempted to assault Ekachai on Friday as 56-year-old Rittikrai Chaiwannasan.