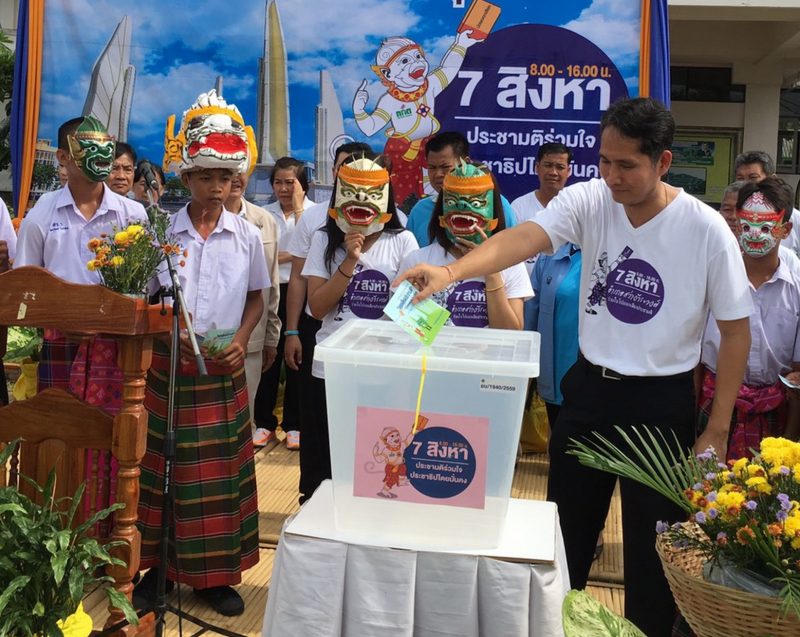 BANGKOK — The junta-appointed National Legislative Assembly on Thursday rejected all seven names nominated to the Election Commission, a move which surprised pundits.
During pre-vote deliberation, some assembly members cited a lack of electoral expertise on the part of nominees, a potential reason for the decision. After Thursday's results were known, former Election Commissioner Gothom Arya said something wasn't right and that it appears as if there may have been an "order" for the assembly to vote as it did.
"There must have been an order. The vote was also done in secret so we can't ask individual [assembly members] why they voted the way they did. This is a headache and I'm at a loss explaining this," he said.
One month ago, the assembly voted for a procedural measure that threw into doubt the government's commitment to hold elections in November as promised by junta leader Prayuth Chan-ocha.
A new list of nominees will have to be presented to the assembly within 90 days. All seven received less than half the votes from the 248-member house. Under the organic laws on the Election Commission, once rejected, applicants are barred from re-applying.
Of the nominees, five were selected by a vetting committee while two were picked by the Supreme Court.
Those chosen by the vetting committee were Pracha Tehrat, former deputy permanent secretary of the Interior Ministry, Ruangwit Ketsuwan, former head of Chaiyaphum Rajabhat University, Takorn Tantasith, secretary general of the National Broadcasting and Telecommunication Commission, Issaree Hansacha Rungroj former head of Rattanakosin Rajamangala University of Technology and legal adviser Chomphan Pongcharoen Suthirachat.
Those chosen by the Supreme Court were Chatchai Chanpraisri, a chief judge in the Supreme Court and Pakorn Mahannop, a senior judge.