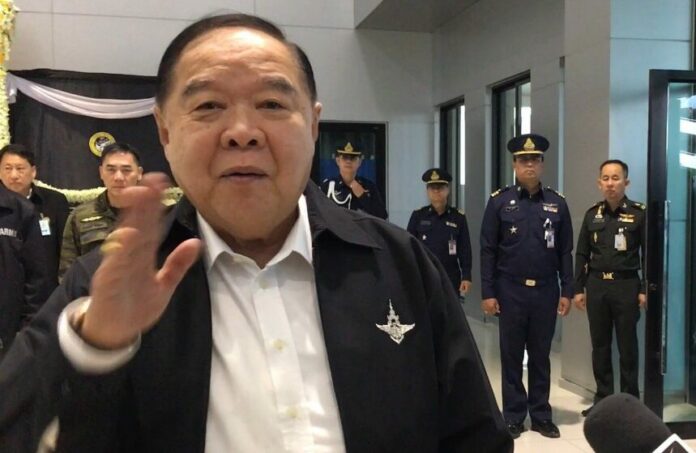 BANGKOK — Junta No. 2 boss Prawit Wongsuwan maintained Friday that dozens of luxury watches worth millions of baht spotted on his wrist were all loaned by a friend.
"They belonged to a friend. This issue is already over," Gen. Prawit told reporters at Government House, a day after anti-graft officials said he testified to the same effect as to why he did not declare those assets as required by law.
"Just one friend or many friends?" a reporter asked Worawit Sukboon, National Anti-Corruption Commission sec-gen, yesterday at a news conference.
"One friend," Worawit said after silently grinning a moment.
Worawit, who previously suggested the watches would not be considered Prawit's possessions if borrowed from someone, said the inquiry continues. He declined to answer further questions from reporters, including when the inquiry would conclude. The sec-gen could not be reached for comment Friday.
Since the watches were spotted by a group of amateur online investigators, Gen. Prawit has come under intense pressure to explain how he acquired the luxury timepieces, which were not listed in his mandatory asset report.
After months of silence, he told the media he borrowed the watches from friends and had returned them, drawing ridicule from his critics.
Pro-democracy activist Piyarat Chongthep, one of those who petitioned the anti-graft agency to take action, said he felt embarrassed for Prawit.
"I have to answer frankly: 'I feel ashamed.' Does he not know shame at all?" Piyarat wrote online Thursday evening. "But it's okay. I am not in a hurry. I have to say there's one law issued by the [junta] dictators that I like a lot: There is no statute of limitations on graft offenses."