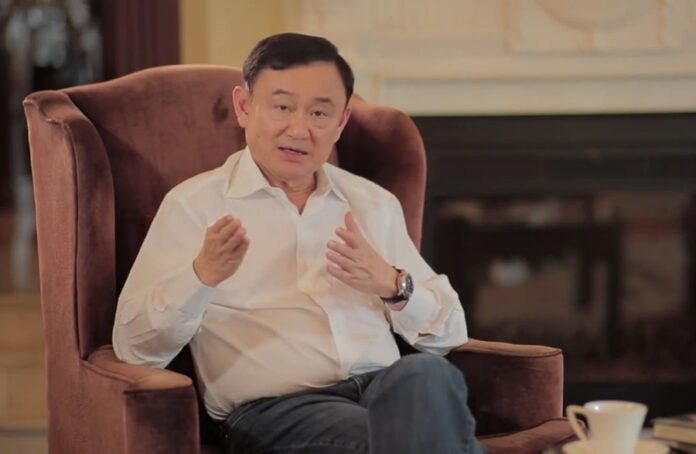 BANGKOK — The Supreme Administrative Court on Tuesday denied an injunction petition against the passport revocation of ousted former premier Thaksin Shinawatra at the same time that it returned that of a former education minister.
The court ruled Tuesday that Thaksin's claim – who said the foreign ministry, was unfair in revoking his passports – was not sound because he gave an interview in Seoul, South Korea in May 2015 accusing an unnamed privy council member of being involved in the 2014 coup. Also on Tuesday, the court ordered that former education minister Chaturon Chaisang have his passports returned.
The court justified the revocation stating that Thaksin's comments were unlawful because they criticized the Thai political system and affected the reputation of the monarchy, constituting a breach of the kingdom's law.
Thaksin called the revocation of his two passports unjust.
Through his lawyer, the former premier argued that the move was unconstitutional and against the Universal Declaration of Human Rights.
The decision was in line with an earlier stance taken by the Central Administrative Court in January 2016.
Thaksin's lawyer, Wattana Tiangkoon, said the decision is finite as it was made by the Supreme Administrative Court and that he will duly inform his client.
Thaksin, who is in self-imposed exile, was quick in responding and tweeted from his account @ThaksinLive at 3pm, accusing the court as being used as a political tool. He said the legal petition was filed because he "wants to see the Thai justice system to prove itself after being criticized of being used as a political tool."
Thaksin also denied having defamed the monarchy in the interview given in Seoul and threatened to sue anyone who accused him of doing so. He added that the ruling was not beyond his expectations and that having no Thai passports doesn't inconvenience him.
On the same day, the court also ordered the foreign ministry to return three revoked passports belonging to Chaturon for being unlawfully revoked.
Foreign minister Don Pramudwinai said the foreign ministry will act accordingly. Asked by a reporter whether Chaturon might sue the ministry, Don said it's up to Chaturon, though the ministry considered the case as having finished.