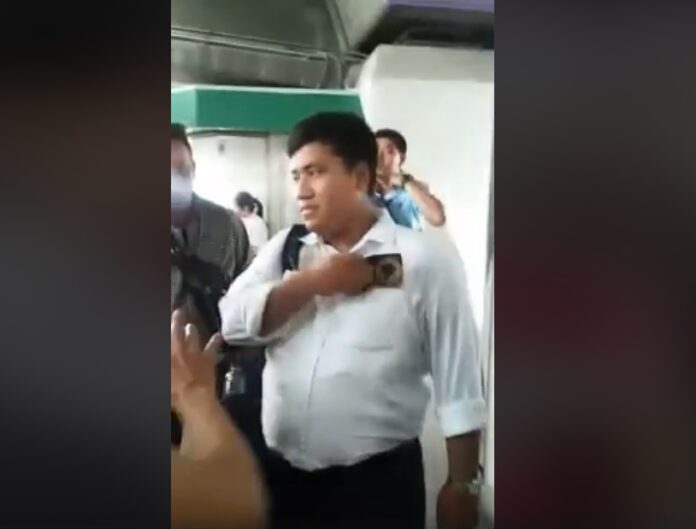 BANGKOK — Police officers attempted to take a leader of the pro-democracy movement into custody Friday afternoon in downtown Bangkok.
Sirawith "Ja New" Seritiwat and members of the Democracy Restoration Group were handing out pamphlets critical of junta leader Gen. Prayuth Chan-ocha in advance of a protest planned for Tuesday's fourth anniversary of the 2014 coup at BTS Asok when officers approached them, according to a livestream by the group.
Sirawith said officers told him the group could not hand out such pamphlets and threatened to take them to Lumpini police station for questioning. The group refused to comply.
"The officer then asked my friend to show his ID card, but he refused," he said. "Another officer claimed police are authorized to ask for people's ID cards and that he would take us to the police station If we refused."
His friend finally showed the ID card to the officers.
The confrontation ended when Sirawith and the group proceeded to enter the station to board a train. Sirawith said plainclothes policemen continued to follow them until they boarded the train.
Update: This story was updated with additional details of the incident and quotes from Sirawith.
Related stories: