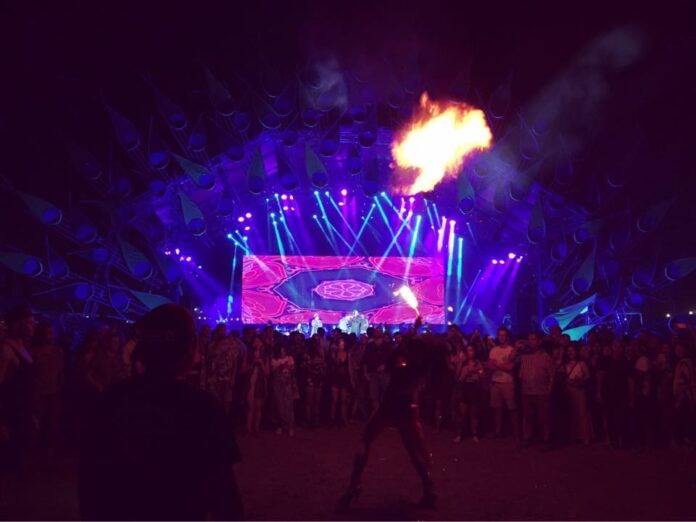 BANGKOK — In the late 1960s, the Joshua Light Show put on elaborate liquid light stage shows to take audiences on brain-twisting psychedelic journeys. It was done using overhead projectors, color wheels and vats of colored liquid. Since then, concert visuals have given way to towering LED screens and computer-generated images.
DJs and bands may be the main focus of music festivals and concerts, but next week, a collective of lighting and visual artists will take center stage at their own festival.
Keep Your Light On will feature eight of the most prominent Bangkok visual artists including Kor.Bor.Vor, Electrobaculus and Yan.
"Artists such as Yan have really made a name for themselves, doing visuals and big EDM festivals," said organizer Chaiyapat Plubsiri of the Keep_Your_Eyes_On collective.
Chaiyapat said many of the visual artists performing will bring their own own style, some of which may be familiar to those who've attended a festival or three.
"Whether you know it or not, you've seen Kor.Bor.Vor's work at festivals such as Wonderfruit," Chaiyapat, 28, added.
The show will create a visual journey by using computerized motion graphics, projection-mapping and light installations. DJs such as Sound Element's Ju, Youngjamena and Dude Animal will jam along and provide the soundtrack.
The event will start at 4pm on May 26 at De Commune, at the top of Thonglor, a taxi ride from BTS Thong Lo. Entry is 300 baht and tickets will be sold at the door.