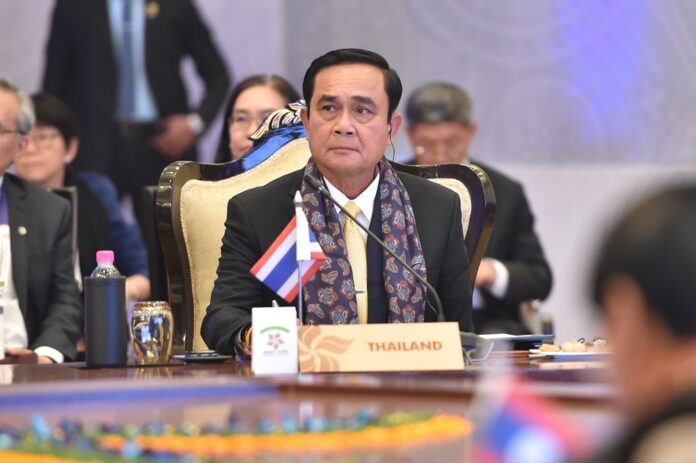 BANGKOK — A regional human rights group on Monday urged the junta to immediately lift restrictions on political rights and pave the way for democratic elections.
Jakarta-based ASEAN Parliamentarians for Human Rights, composed of parliamentarians from ASEAN member states, called for an end to dictatorial rule in a Monday statement, urging elections to be held as soon as possible.
"It is long past time that this military regime fulfills its promise to the Thai people and restores democracy," said Chairperson Charles Santiago, a group representative for Malaysia. "That means an immediate end to arbitrary limits on fundamental freedoms and a clear timeline for the holding of free and fair elections."
The group, a collective of regional lawmakers, specified the ban on political gathering of more than four people, which bars political parties from conducting meetings or other activities.
"These restrictions are baseless, and the junta's justifications for instituting them have long since lost any relevance. Their perpetuation is making a mockery of the rule of law in Thailand, and they must be lifted," the statement read.
It also criticized junta leader Gen. Prayuth Chan-ocha's absolute power under Article 44 of the now defunct 2014 provisional military charter, which is recognized by the junta-sponsored 2017 constitution.
"General Prayuth's limitless authority, coupled with the junta's repeated failure to live up to its own word, sends the concerning signal that Thailand may still be far from democracy's return," said Teddy Baguilat, a member of the Philippine lower house.