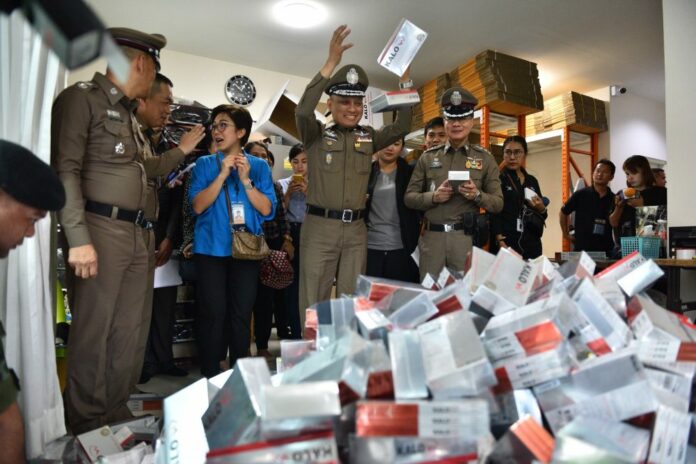 BANGKOK — Police seized 6,000 boxes of illegal diet pills Monday, one of the largest hauls in a recent crackdown on illegal food supplements.
Police Lt. Gen. Weerachai Songmetta led a raid on Janeson Techasuriyanon's house in Life Bangkok Boulevard, Phaso Charoen district seizing a large stock of Kalo diet pills worth more than 4 million baht produced by Kalow Rich Inter Co. Ltd.
"This is a high number, compared to all the food supplements we've seized," Police Lt. Gen. Weerachai Songmetta said. "This house was a distribution center for customers nationwide."
Some of Kalo's labels were in foreign languages, so police suspect they were also exported. Police will charge Janeson, the house owner and CEO of Kalow Rich Inter, depending on what substances are found in its products and health effects on consumers.
Read: Grieving Man Blames 'Lyn' Diet Pills For Death of Sister, Mom
After talking to witnesses, police suspect more of the stock was moved out at about 1am on Monday and asked citizens to phone in with tips.
Supattra Boonserm, an official from the Food and Drug Administration said Monday that Kalo pills contained the banned appetite suppressant sibutramine hydrochloride, antidepressant fluoxetine and orlistat, a drug used to treat obesity. Fluoxetine and orlistat cannot be used in food supplements, she said. Kalow had obtained a 2017 FDA, but had later added these banned substances.
Sibutramine was also found in Lyn, the diet pills which last month killed four.
"I want to reassure citizens that the FDA never approved supplements that claim you get thin in three to seven days," Supattra said. "If you see products like this, ask the producer if there will be side effects."
Police have been cracking down on food supplement brands' fake FDAs and false advertising since news broke about the deadly Lyn pills and the Magic Skin food supplement brand that had adverse effects on almost a thousand.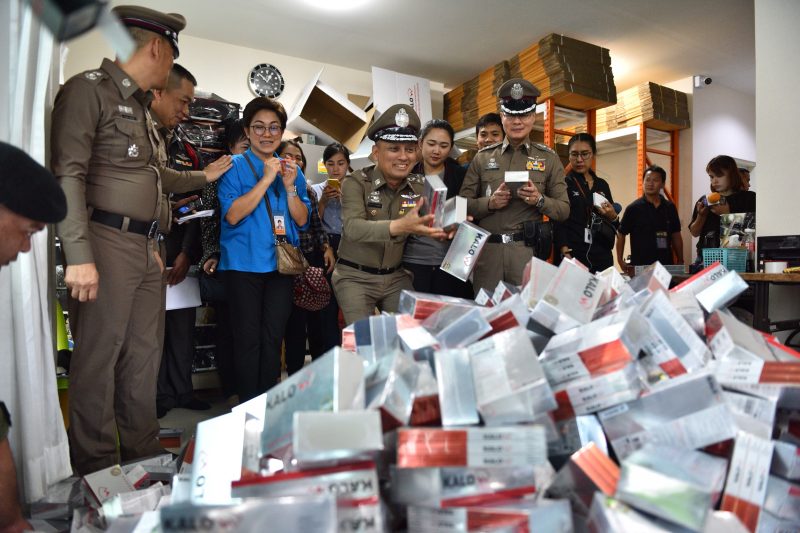 Related stories:
Grieving Man Blames 'Lyn' Diet Pills For Death of Sister, Mom
Celebs Unlikely to Stop Hawking Deadly Supplements: Expert
Celeb Sues for Fake Endorsement After Diet Pills Kill 4
Celebs Say They Were Fooled by Fake Makeup Firm
9 More Celebs Summoned for Advertising Fake Cosmetics