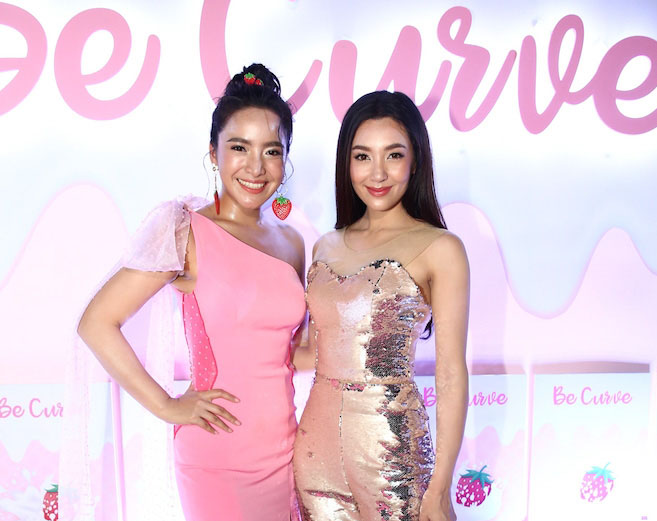 BANGKOK — They've gone after Magic Skin's "slimming" powders, Lyn's killer diet pills and now actress Bella Ranee's "Be Curve" food supplements. But will it be enough?
In the wake of police investigation of unapproved cosmetic products, food supplements and diet pills all endorsed by celebrities, a food and drug expert suggested law enforcement cannot stop public figures from endorsing dangerous products.
"Oh, well. It's up to each celeb if they're scared to do so or not," Wanchai Srithongkam, a food safety expert at the Food and Drug Administration said Tuesday.
Since late last month, police have been summoning and questioning dozens of celebrities that endorsed Lyn diet pills, which gave four people fatal heart attacks, and Magic Skin brand's unapproved food supplements.
"The law already clearly states that you must have permission from the FDA to sell such products, and that you have to state clearly what the food item's benefits are," Wanchai said, advising that any consumers thoroughly check the FDA numbers on products they plan to buy. "It is impossible to get thin through some food item that you ingest."
Read: Celeb Sues for Fake Endorsement After Diet Pills Kill 4
Most recently, the Be Curve food supplement brand owned by actresses Ranee "Bella" Campen and Virakarn "Maprang" Seneetantikul was found liable for false advertising, even though it had received FDA approval, an administration official said Monday.
The food supplement product, a powder that you mix with water and drink, was marketed with the tagline, "Brew and get slim with Bella."
"I'm willing to pay the fine and adjust ourselves," Virakan said in response. "[The slogan and the advertised benefits] were wrong for sure."
The Lyn pills have killed four consumers and Magic Skin was found to give people pimples and rashes due to substandard ingredients. The products either had no FDA approval, were approved for another use or included unapproved substances after being certified. Still, distributors all over Thailand appear to just be restocking with different products after those were pulled from the market.
Panida Yospanya, 22, who was recently in the news for blowing the whistle on theft of welfare funds, submitted a government complaint Monday alleging she had lost money when she invested in becoming a Magic Skin distributor and now couldn't sell her stock.
"I wanted to pay my way through school so I pawned gold to have money to invest," Panida said. "I'm pretty much bankrupt now. I can't get my gold back. It's an important lesson for me. I didn't think I would get tricked like this."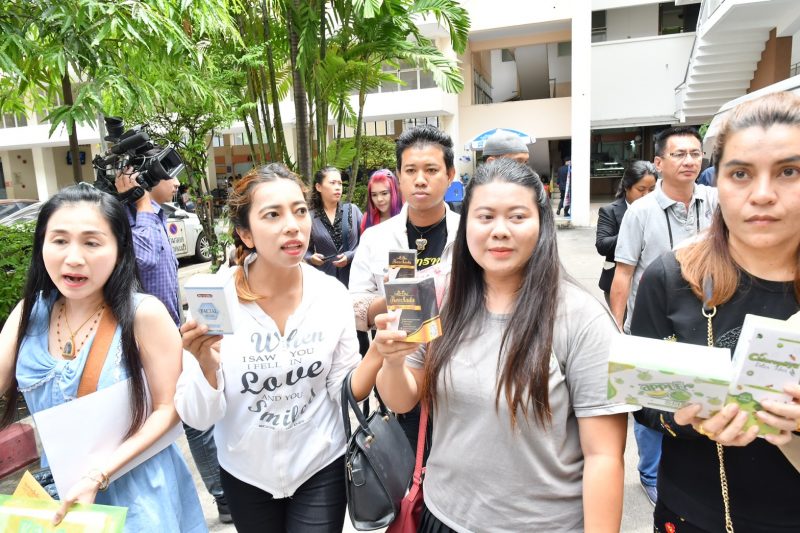 Related stories:
Celeb Sues for Fake Endorsement After Diet Pills Kill 4
Celebs Say They Were Fooled by Fake Makeup Firm
9 More Celebs Summoned for Advertising Fake Cosmetics