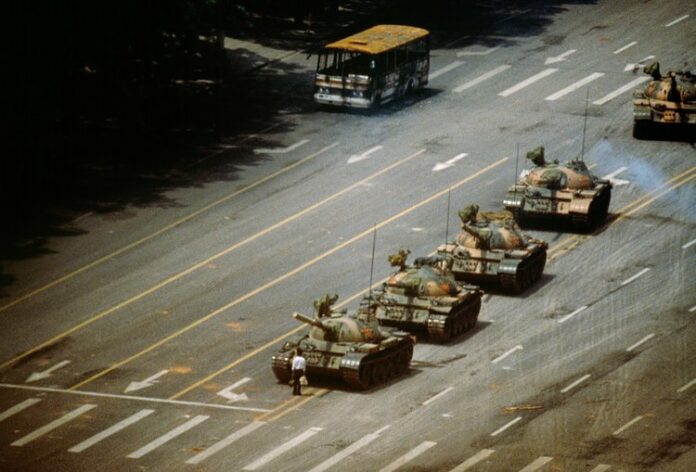 BANGKOK — A group of student activists will stage a brief protest marking the 29th anniversary of a Chinese government crackdown on its dissidents in which thousands were reportedly killed.
Netiwit Chotiphatphaisal said he and his friends will hold a 29-minute vigil to mark the 1989 Tiananmen Square protests by gathering opposite to the Chinese Embassy on Ratchadapisek Road at 5:31pm. The protest, which will also feature readings of poems, was initially set to take place right in front of the embassy, but police asked them to move.
"Police also told us they didn't want us to organize it at all because it has nothing to do with Thailand," Netiwit said in an interview. "They asked us to move across the road, to the True building."
Up to a million people, mostly students, joined a protest calling for democracy and reforms in Tiananmen Square for weeks before they were violently put down by the Communist regime on June 4, 1989.
Human rights activists said hundreds, and possibly thousands, were killed in the massacre, which remains a highly censored topic in China.
Netiwit said it's important to observe the crackdown anniversary even though it wasn't directly related to Thailand.
"I think it's about humanity and what is right," said the Chulalongkorn student activist, who's facing several charges for defying the ruling junta. "If we look at the Tank Man photo, it reflects certain messages for us Thai people who are also fighting against a dictatorship."
Related stories:
Hong Kong Activist Joshua Wong Detained at BKK – Whereabouts Unknown