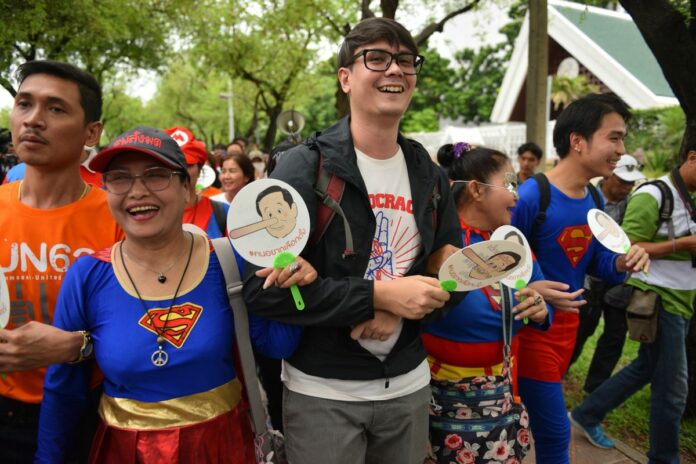 Update: Police won't seek custody for activists charged over last month's pro-election rally to be held while they await trial.
BANGKOK — A small group of pro-democracy activists answered a police summons Thursday by marching to the police station to call for speedy elections along the way.
Members of the Democracy Restoration Group facing legal action for a rally held late last month, marched from the United Nations to the Nang Loeng Police Station this morning to protest charges against them and repeat calls for a vote to be held this year.
Nuttaa "Bow" Mahattana, one of the protest leaders said that by 11am the protesters – about 50 people who had been summoned – had reached Nang Loeng Police Station where they were being addressed by deputy police commissioner Gen. Srivara Ransibrahmanakul.
"The point of doing all this is to communicate with society. … [It] relates to all Thais. Thai society must do something, or elections will never be held," said Rangsiman Rome, the well-known pro-democracy activist who led the procession.
Rangsiman was joined by Nuttaa Mahattana, Sirawith "Ja New" Seritiwat and Chonticha Jangrew. They were accompanied by several dozen protesters, some dressed as Superman.
"We're dressing up in a superhero theme today," Nuttaa said. "We want to show that none of us are scared, even if we are charged."
Rangsiman said the clock was ticking on the junta leader's latest promise on when power would be returned to the people.
"It's June. Let's see if Gen. Prayuth Chan-ocha will lie to us about elections," Rangsiman said.
The junta leader has said he is following a roadmap to restoring democracy. In recent months, he's also been shoring up his own political support for an expected bid to remain in power as prime minister after Election Day.
Late last month on the fourth anniversary of the junta's 2014 coup, the Democracy Restoration Group attempted to march from Thammasat University to the Government House on the fourth anniversary of the 2014 coup. Attended by a few hundred protesters, the march was blocked by thousands of police who ultimately seized some of the leaders, prompting the remainder to turn themselves in.
Nuttaa said 65 people were charged with violating public assembly laws, 15 of who have already turned themselves in.
Waranchai Chokechana, a politician who once ran unsuccessfully for Bangkok governor, also attended the rally and lit a torch to symbolize what he described as a "dark era for Thai democracy."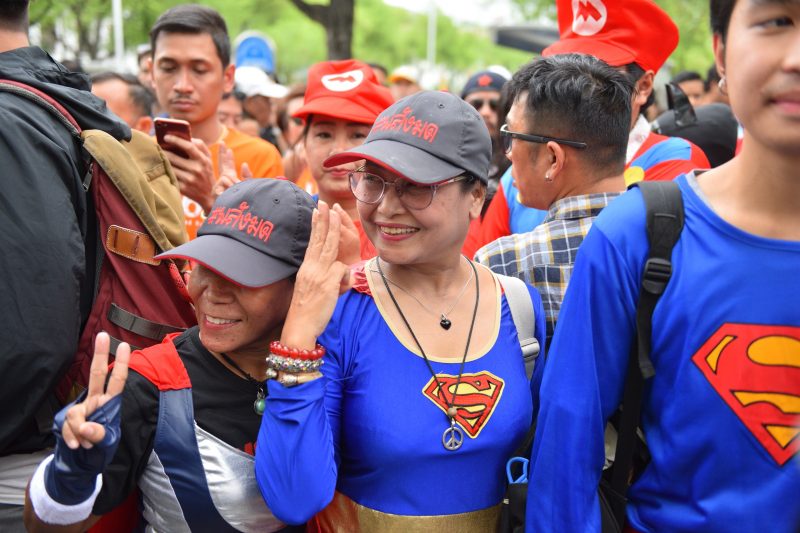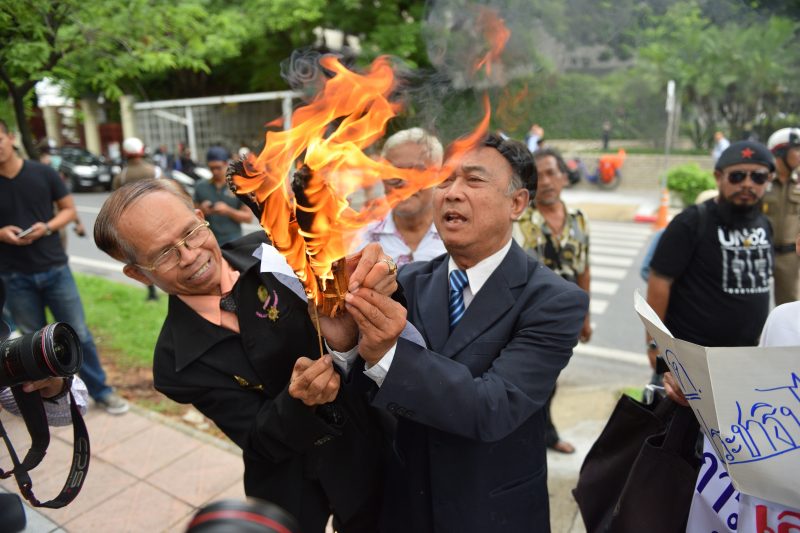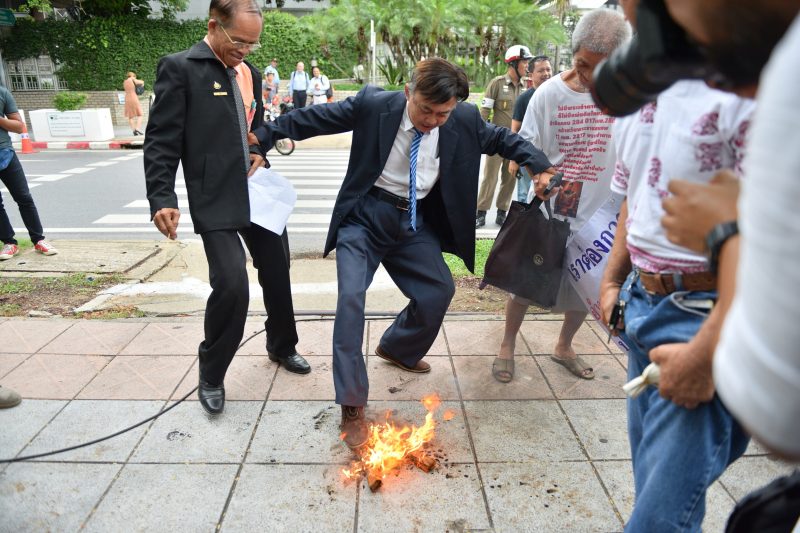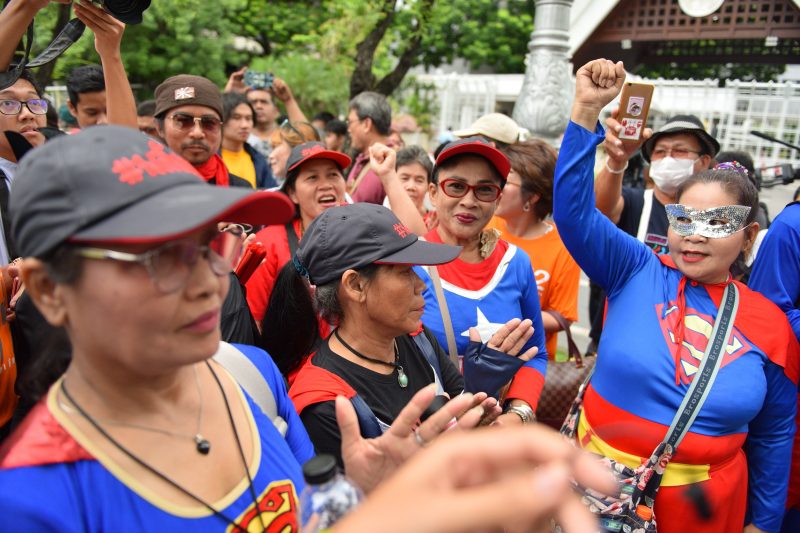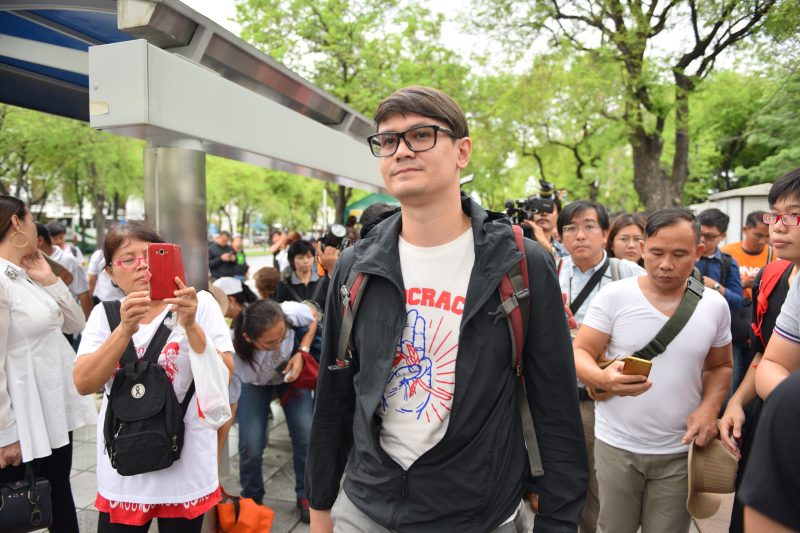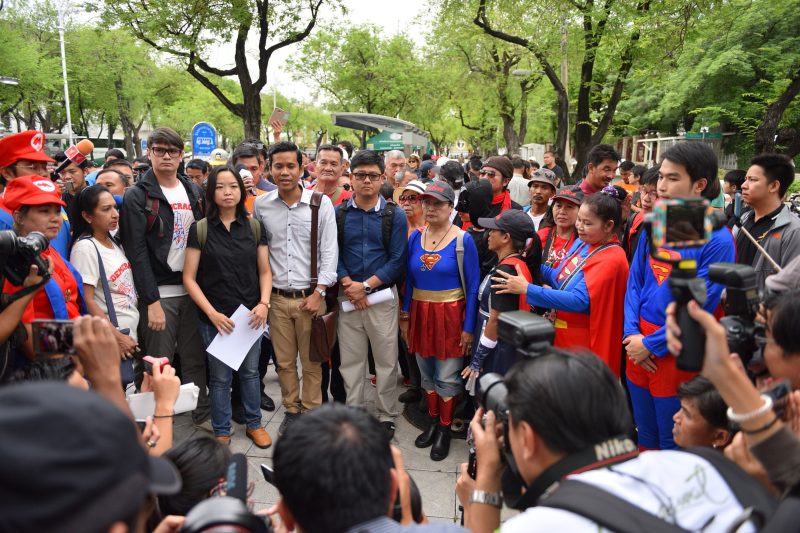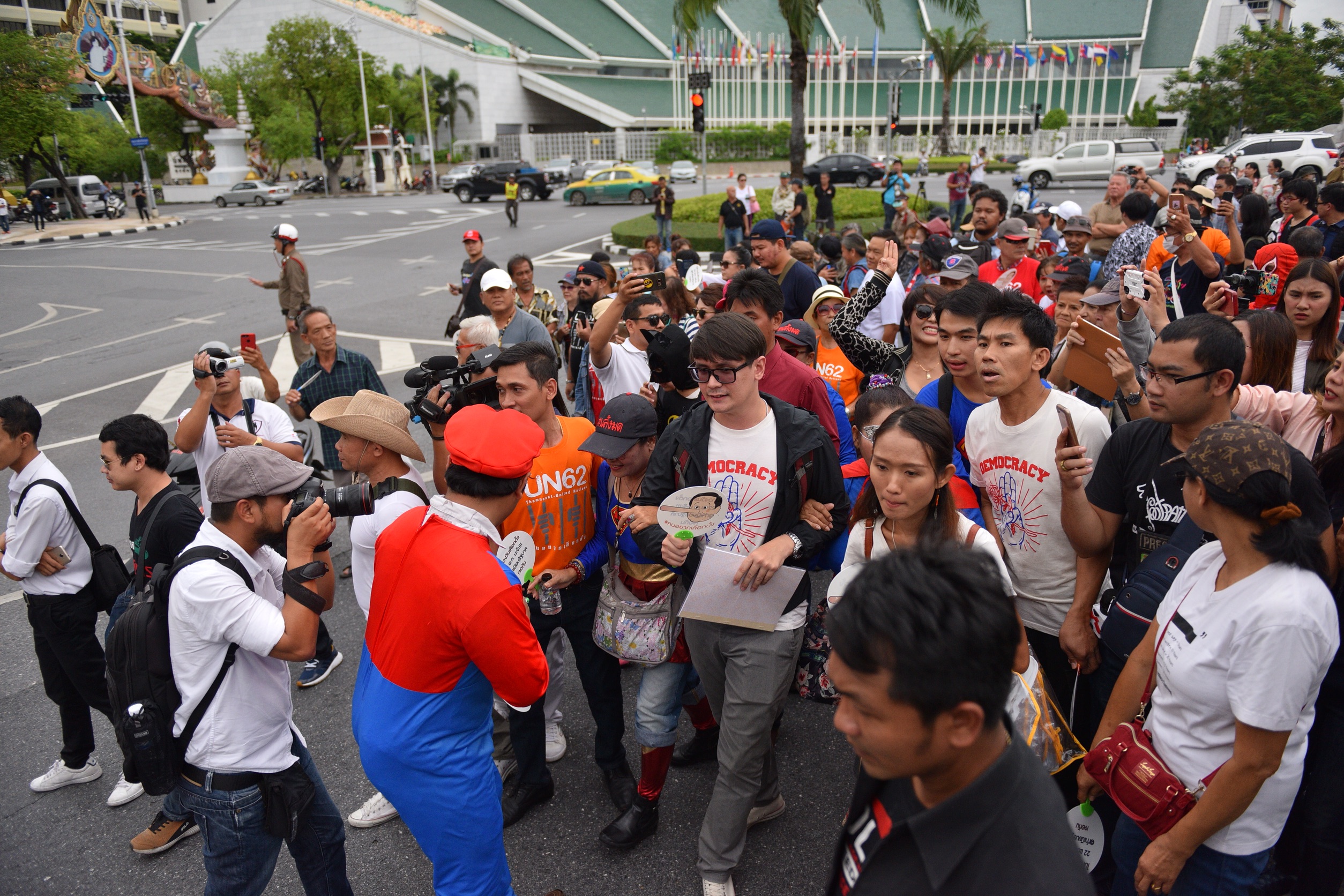 Related stories: