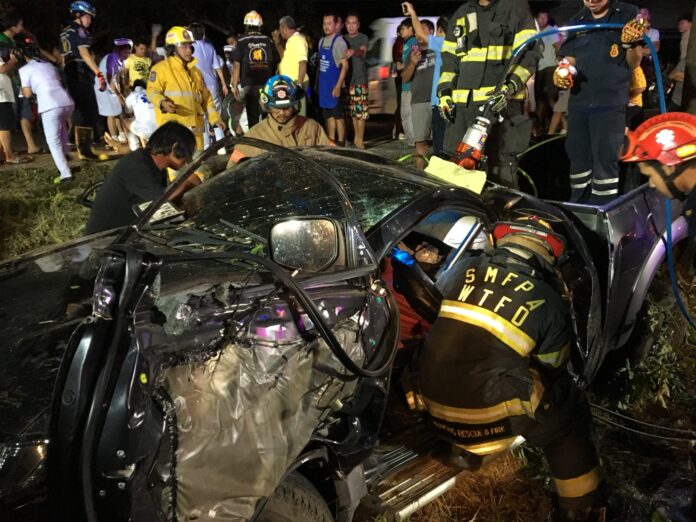 RAYONG — A 10-year-old girl died Thursday in Rayong province after an elderly drunk Briton allegedly struck her family's car, driving it off the road and into a tree.
Two other people traveling with the girl were recovering from critical injuries sustained in the crash, which happened just after midnight on a road going into Rayong city. Alan Jamieson, 79, from Liverpool, England, was also injured and is undergoing hospital treatment while police wait to question him.
Update: Old Brit Says He Fell Asleep Before Killing Rayong Girl
Jirawat Sooknet, 31, the driver of the car Jamieson hit, said he was heading home in the city when the crash occurred. Their car was partially crushed after striking a roadside tree.
The girl, Pattharawadi Sooknet, died at the hospital at about 9am.
Capt. Suchet Tepchali of Rayong city police said Jamieson smelled strongly of alcohol when he arrived at the scene. He said he tested positive for high blood alcohol. He was also driving without a license and faces charges accordingly.
Suchet said he still hasn't been able to questioned Jamieson and did not yet know whether he was a tourist or an expat.