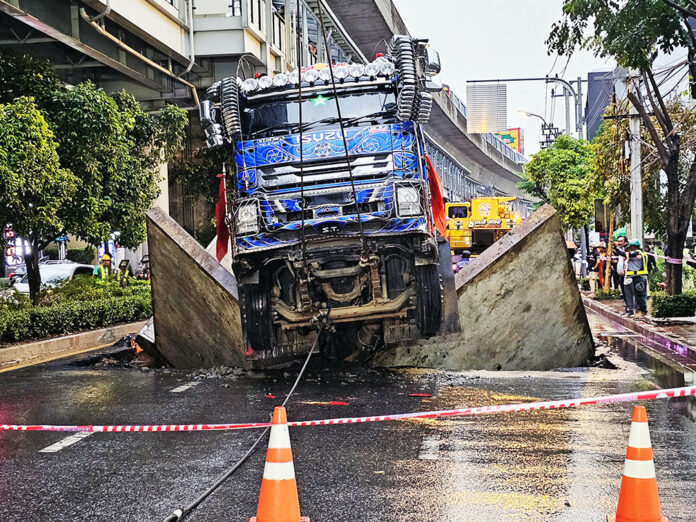 A large truck carrying clay soil that fell through a temporary concrete lid covering an underground electrical conduit pit on Sukhumvit 64/1 road in Bangkok on Wednesday, November 8, was lifted after 7 hours of road closure at 6.20 p.m.
A ten-wheel truck owner hired a huge crane to do the work himself, claiming that his car is worth more than 5 million baht and that no one will be held responsible if something is damaged. As a result, officials from the Phra Khanong District and the Metropolitan Electricity Authority observed the work from a safe distance while the surrounding traffic was congested.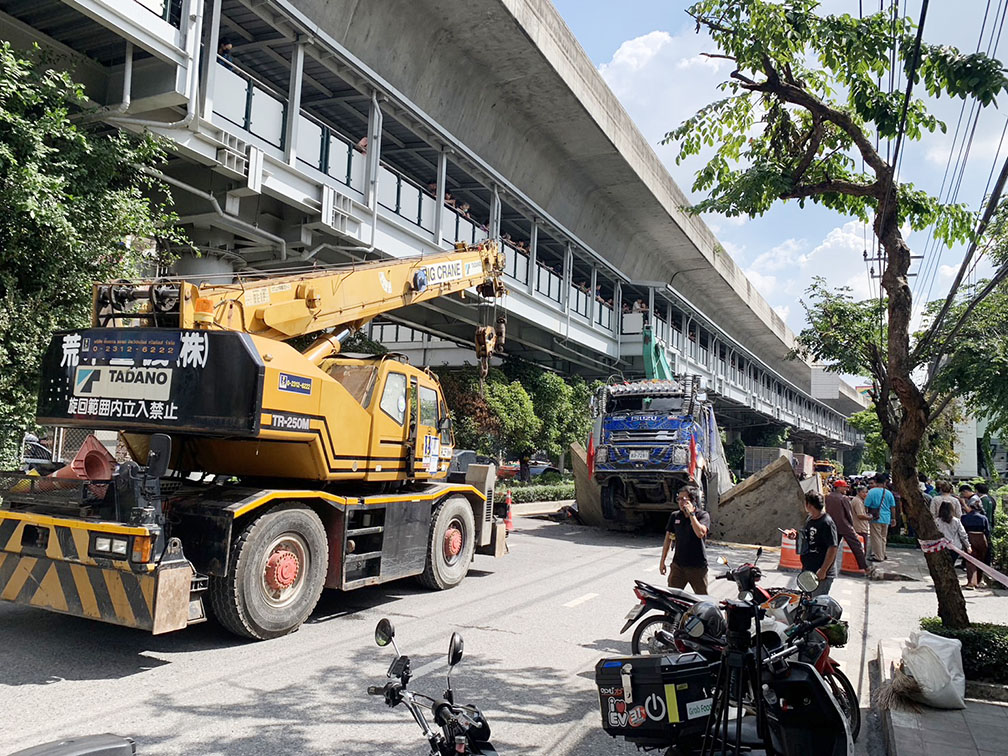 During the recovery of the truck, another truck that transferred the clay soil from it departed the scene, despite Bangkok officials waiting to weigh it. Bangkok officials chased it, but the trucker poured soil into the construction zone to avoid the inspection.
Meanwhile, Metropolitan Electricity Authority officials reported the incident to police at Phra Khanong Police Station in order to use it as evidence in legal action against the truck's owner after he refused to cooperate with the investigation into the weight of the soil being transported.
In addition, the reporters observed a sticker on the front of the truck's mirror. It's like to a sticker for bribing officials who were previously involved in a scandal.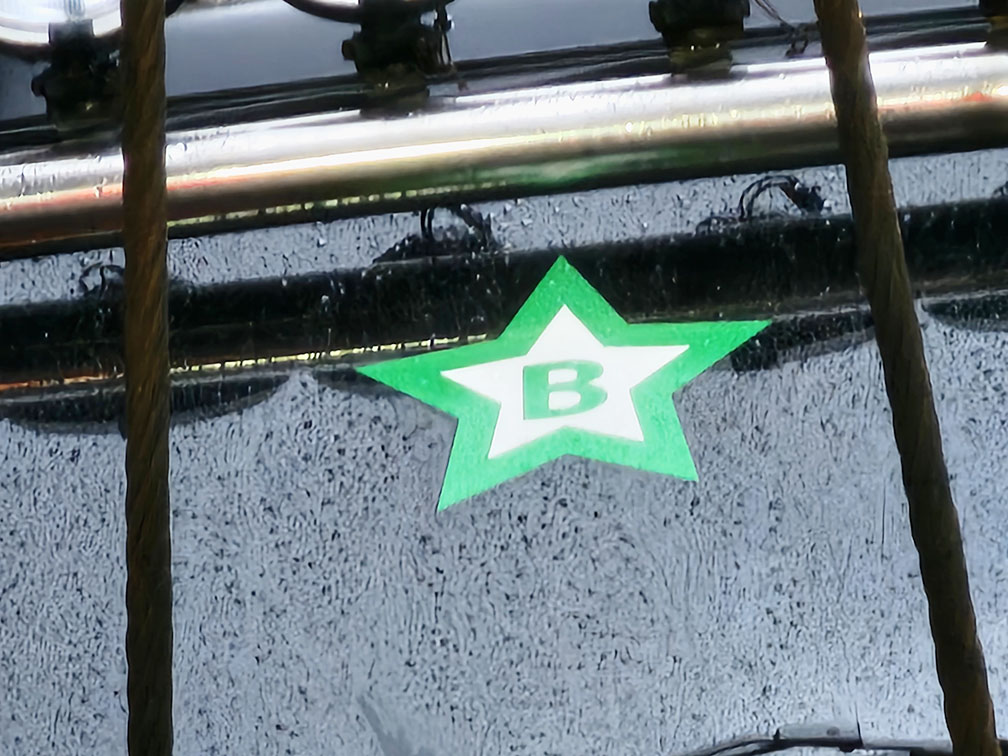 A similar incident occurred in the early evening of Monday, November 6, when a Toyota Fortuner car was involved in a road collapse after the overloaded truck in front of it passed on a concrete slab in the middle of Chaturathit Road at the Si Ayutthaya Road intersection with Ratchapanarab Road, Makkasan Subdistrict, Ratchathewi District.
The front wheels of the car dropped into the 1.50 metre wide and 6 metre long road hole, but not the full vehicle, while the bottom of the hole is 8 metre deep.
The 46-year-old driver was still in shock when officers from Din Daeng police station and rescuers arrived at the site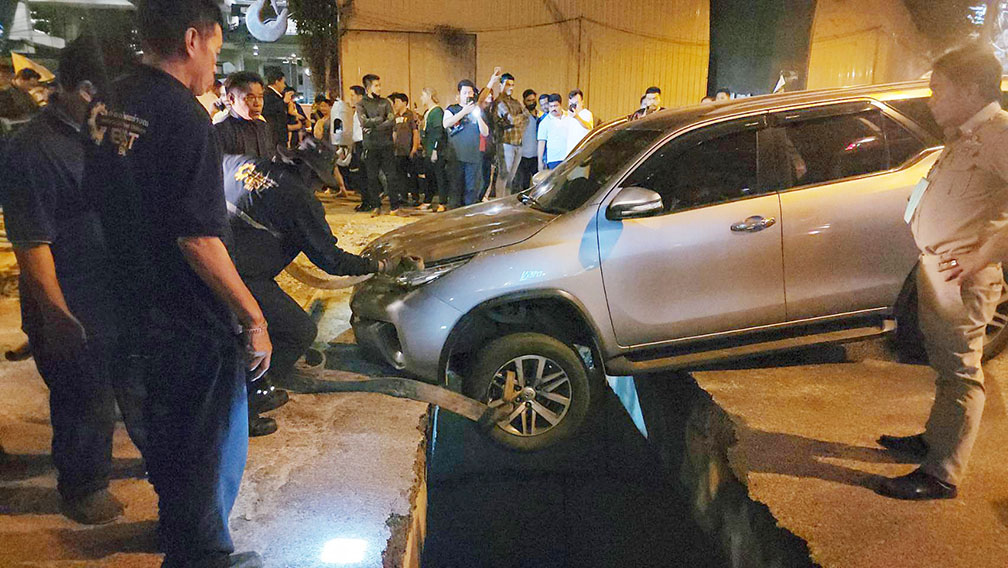 Later, Chatchart Sitthiphan, the Governor of Bangkok, came to investigate and discovered that the road channel was in the process of pipe jacking before the water was drained into Makkasan Lake. A concrete slab is covering it. However, the car collided with the cover plate, which could not support the weight of the truck.