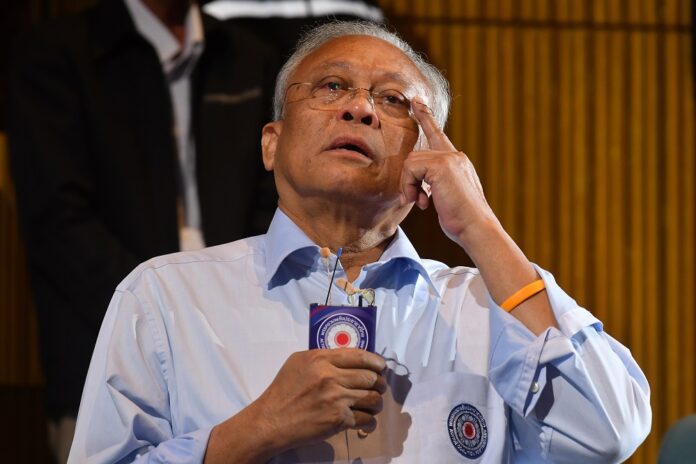 BANGKOK — The head of the newly formed pro-junta party of Suthep Thaugsuban said it would back junta leader Prayuth Chan-ocha as prime minister after the next election – if he signs on as a list candidate.
Action Coalition for Thailand leader Chatumongol Sonakul said Wednesday the party would have a hard time explaining why the public should support Prayuth as the next prime minister if he's not among its pool of candidates. He wouldn't say whether the party would ask Prayuth to join its roster of list candidates.
Chatumongol was selected Sunday to lead the party whose figurehead is Suthep, the former Democrat Party second-in-command who organized anti-government rallies and pushed for military intervention in the run-up to the 2014 coup.
Read: Pro-Junta Party Confident It Will Lead Next Govt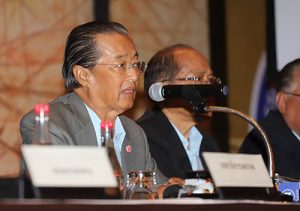 The new leader of the party also known as Palang Prachachat Thai added that all political parties should work together to bring about the best prospects for the people instead of having an opposition that is unnecessarily adversarial. Chatumongol insisted that there's still a need for an opposition that scrutinizes the government, however.
The move came as one villager on Wednesday beseeched Prayuth, who installed himself as premier following the coup, to become "prime minister for life." The unidentified man reportedly said no political leader had ever visited Petchaburi province, where the retired general had traveled to survey flood damage.
Suthep, who reneged on a promise to stay out of politics by taking a leadership position in the party, was warned by the junta Wednesday not to break the law by traveling upcountry to court voters. Junta Secretary-General Gen. Chalermchai Sitthisad said the junta's ban on political activities is still effective.
Chalermchai, who is also army chief, added that it's unclear at the moment if the ban will be lifted next month as had been suggested. Chalermchai said he understands that all political parties want to start campaigning, but all should be able to start at the same time for the sake of fairness.
His boss, Prayuth, has been criticized for criss-crossing the nation to make campaign-style appearances with his cabinet.
Fourth Army Region commander Lt .Gen. Piyawat Nakawanich meanwhile said on the same day that he has observed some political activities taking place in the Deep South already. Piyawat warned all, including Suthep, not to break the law, adding that they could face arrest for violating the ban in the southernmost provinces.
"I do not want to warn anyone on how to conduct themselves under the law because politicians should know the principles of the law better than me. Please do what is right and under the law and principles of human rights," Piyawat said.