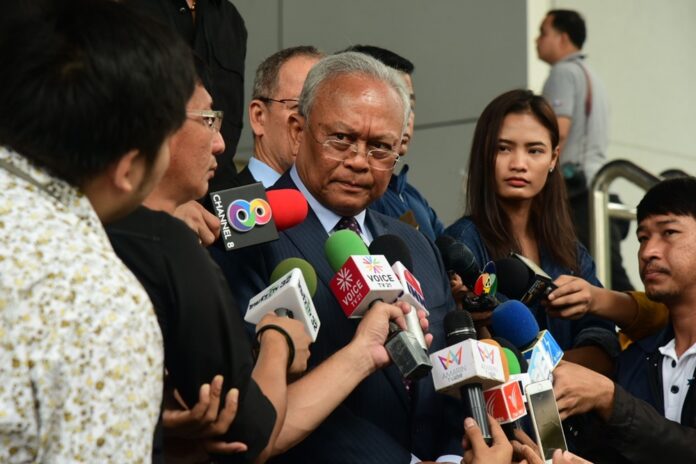 BANGKOK — Suthep Thaugsuban has been a lot of things in recent years: Democrat MP, street protest leader, monk and, most recently, head of a charity. But there's one career he said he would never take up again: politician.
On Tuesday the 68 year old put to rest speculation that he was on the verge of announcing pro-junta a political party, insisting that he's done with parliamentary politics for the rest of his life but remains loyal to the military regime.
"I will not run in election for a Member of Parliament seat. I do want any political office. I will not join any government with anyone. I will not be a prime minister, not a deputy prime minister, not a minister," Suthep told reporters. "I will not even be an executive of any party."
Suthep, a divisive figure with a long history in Thai power politics, said he's approaching the last stage of his life – he confided that he wishes to die by 80, as the Buddha did – and wants to spend his remaining years heading his charity foundation.
"For the rest of my life, I will dedicate it to serving the monarchy, the holy religion and the people in any way I can," Suthep said. "I will not return to politics."
He added that he remains a supporter of junta chairman Prayuth Chan-ocha as the country leader and reiterated his support for "reforms" to be implemented before the next election, which has been postponed to take place in February 2019.
Suthep spoke after a court found him not guilty of defaming his political rivals, Redshirt leaders Jatuporn Prompan and Nattawut Saikua, in 2011. Suthep at the time accused the group of engineering arson attacks on state buildings during a political unrest a year earlier.