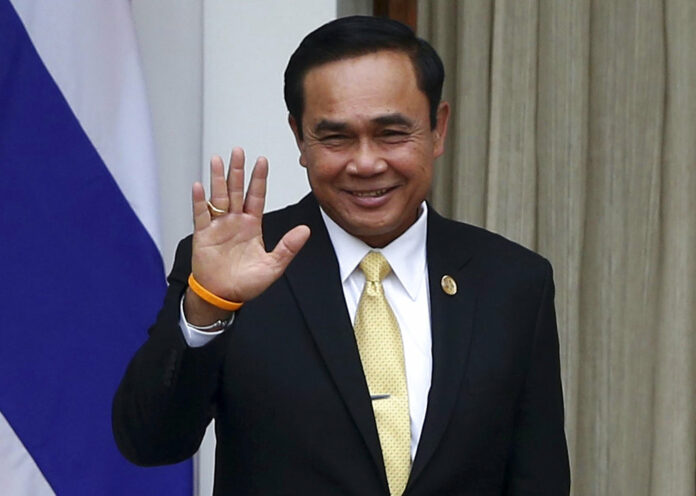 BANGKOK — The head of the ruling junta which took power in a coup in 2014, said Tuesday the country will have elections by this time month next year, though he suggested the date is conditional on the political situation remaining calm.
It is not the first time the government of Prime Minister Prayuth Chan-ocha has set a date for polls, though such plans have been postponed time and again. Critics suggest the military is clinging to power until it can ensure a victory by parties it favors.
The repeated delays, along with several corruption scandals, have raised discontent with the ruling junta among the public and media. There was little open opposition to the military when it seized power in May 2014 after an extended period of political street violence that paralyzed the running of government.
---
Election Vow Highlights:
Election Will Take Place in October 2015 at Earliest
Post-Coup Election May Be Delayed To 2016
'There Will Definitely be an Election' in 2017, Prayuth Promises
Junta Promises Election in 2017, For Real This Time
No Elections For Thailand This Year, NLA Says
No Really, There Will Be Elections This Year, Prawit Says
Asserting 'Thailand First,' Prayuth Says Elections Up to Him

---
The most recent date that had been suggested for the elections was November this year, but in January the timetable for preparations was altered by the junta-appointed legislature to allow another 90 days for the process. In the meantime, political parties have not been allowed to do any organizing.
Asked by reporters about the election schedule, Gen. Prayuth — who is known for his testy manner with the press — said, "Now I'm answering clearly — elections before February 2019 — what more do you want?"
Referring to a 150-day maximum period established by the constitution between passage of election laws and the holding of polls, he said the government would "have to consider the country's situation."
"I'm not making threats, but if everyone keeps coming out, we'll see," he said, in what appeared to be a reference to student-led protests pressing for the polls to be held this year. "Once we unlock the ban on politics, what will happen? I hope good things will happen, that people will campaign in peace without throwing around accusations or insinuations so that elections can take place."
Prayuth has recently been making tours to various areas of the country in what seems similar to campaigning. At the same time, there are signs that new political parties are being established that will follow the military's line.
Prayuth has denied having further political ambitions but has not ruled out the possibility of seeking to be prime minister after elections.
On Tuesday, he said he wasn't trying to delay new polls in order to stay in power.
"If you think that way, then I don't want to talk to you," he said to reporters.