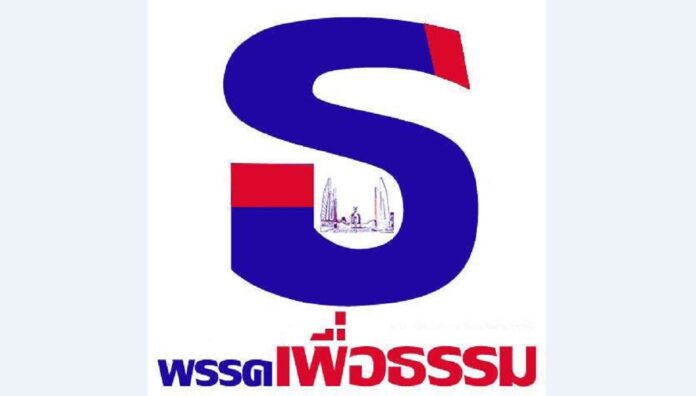 BANGKOK — Pheu Thai is reported to be moving key members to a surrogate party, just in case it gets disbanded by the junta and banned from politics.
Fearing the party could suffer the same fate as its two predecessors, a number of potential MP candidates and party leaders were transferred to a shell party called Pheu Tham, or "For Dharma," according to a leader of the Pheu Thai-allied Redshirt organization.
"Anything can happen," Thida Thavornseth of the United Front For Democracy Against Dictatorship said in an interview. "Pheu Thai might be eliminated by one way or another."
Upon hearing the news, deputy junta chairman Prawit Wongsuwan taunted Pheu Thai.
"Well, good for them," Gen. Prawit said in a reply to reporters' questions. "Did they do something wrong?"
Thida said Pheu Tham was founded back in the turbulent year of 2010 as Pheu Thai's contingency plan in the event the party was disbanded prior to the general election of 2011.
"It was our spare party back then. We didn't have to use it, but there's a high possibility that we may need it soon," she said.
Pheu Thai's history of winning elections has made it a force to reckon with by its political adversaries. Perhaps seeking to capitalize on its brand, a new party was recently registered with a nearly identical logo and name: "Pheun Thai."
An unnamed Pheu Thai source also told the media that up to 90 percent of candidates in the north and the northeast – the party's major electoral strongholds – could be moved to Pheu Tham to save them should the hammer fall.
Their anxiety is not entirely groundless. After a 2006 coup ousted prime minister Thaksin Shinawatra, his Thai Rak Thai Party was disbanded in a court ruling and more than 100 of its executives barred from politics for five years.
Remnants of Thai Rak Thai regrouped in their surrogate party, the People's Power Party, only to be dismantled again by the same court in 2008.
An anonymous party source who went public with the information also said former prime minister Somchai Wongsawat, a brother-in-law of Thaksin, would head Pheu Tham. Thida said she had no knowledge of that.