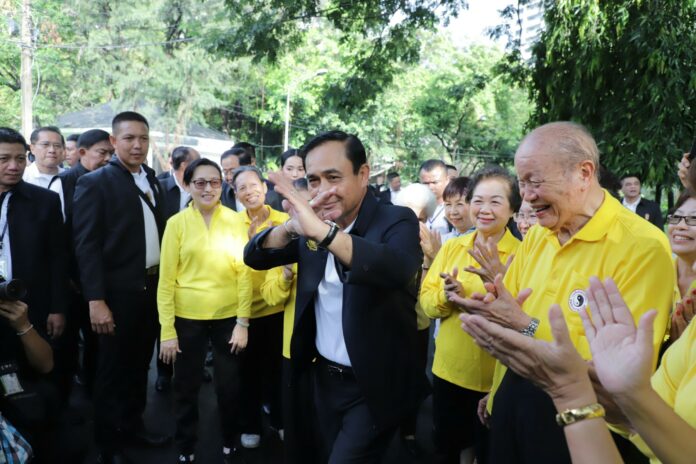 BANGKOK — Junta leader Gen. Prayuth Chan-ocha made a surprise Friday morning appearance to exercise in the capital's Lumpini Park.
Appearing at 7:30am, Prayuth did some light jogging and even briefly joined a taichi exercise before some people stopped him to take selfies.
The move came as Prayuth contemplates a future as prime minister after elections. The promised general elections are slated for Feb. 24.
Prayuth has been criticised for allegedly campaigning for elections while the junta's ban on political activities is enforced. Prayuth has repeatedly denied he is campaigning.