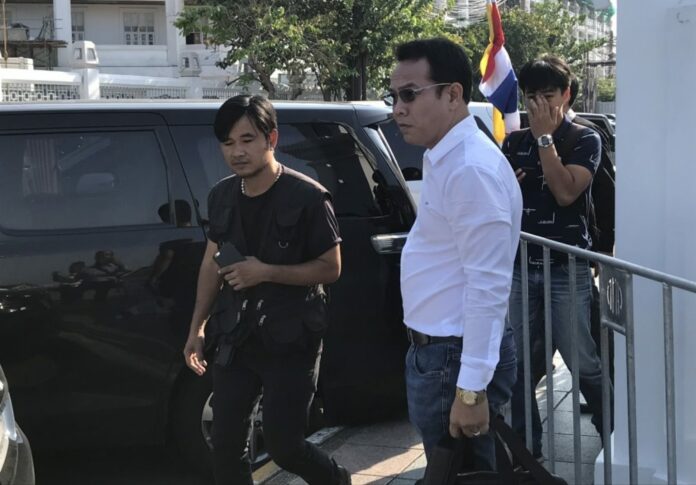 BANGKOK — The military on Friday said five people arrested for attempting to file a royal petition at the Grand Palace had been released.
The five, led by businessman Suwaroj Chawanunthanaphokin, were apprehended Thursday at the City Pillar Shrine just before they made way to the palace to submit their petition, which urged His Majesty the King to replace the junta with a national government.
Prior to their arrest, Suwaroj told reporters a summary of his royal petition had already been sent to the palace for the king's consideration, and his group was to submit a full draft Thursday.
The group was taken to an army base for questioning before they were freed without charges at 5pm on the same day, military sources told the media.
Security officers accused Suwaroj and his group of violating the junta's ban on political gatherings.