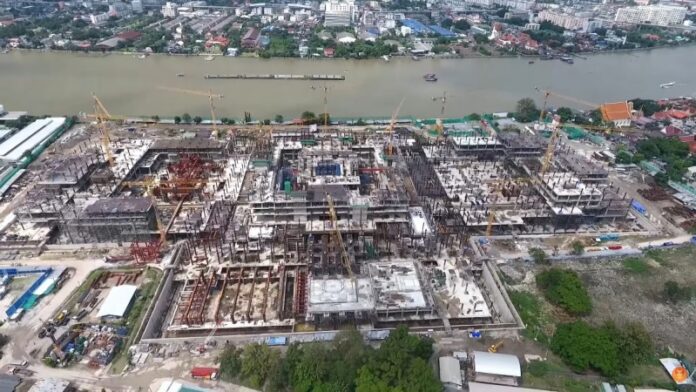 BANGKOK — The newly constructed parliament will be ready in May, the speaker of the junta-appointed National Legislative Assembly said Thursday.
Pornpetch Pichitcholchai said the new riverside parliament northwest of Bangkok would be fully completed a month later. He added that it's unclear if it would be ready for the new elected MPs and appointed senate after general elections slated for Feb. 24.
Sorasak Pianwej, secretary general of the parliament, said staff would be relocated to the new site by the end of December and that a temporary meeting place for staff would be used until the new parliament is ready.