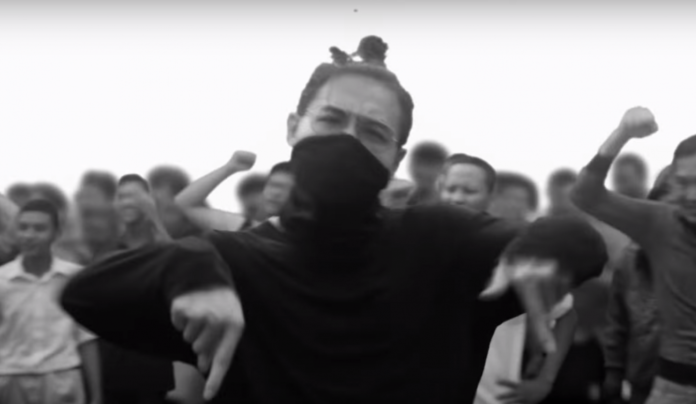 BANGKOK — A YouTube rap video criticizing the junta had been watched more than 6 million times Saturday after several officials made threats against the artists.
Views of the 5-minute music video "My Country's Got" ("Prathet Ku Mee") spiked after its strong lyrics triggered vows of prosecution from authorities, including the computer crime unit which said yesterday it had launched an investigation because the song "defames" the country.
Read: Police to Summon Rappers Who Criticized Military Govt
"From the initial investigation, it might have breached the Computer Crime Act… as it poses a threat to national security," spokesman Col. Siriwat Deepor said. "Investigators are trying to identify those in the clip, because the content is quite defamatory to the country and causing a lot of damage."
He said the unit was ordered to conclude the probe as soon as possible because the video "has hugely impacted Thailand," and that the group faces five years in jail and a 100,000-baht fine if convicted under the Computer Crime Act. He said those sharing it face the same punishment.
The response came hours after deputy police chief Gen. Srivara Ransibrahmanakul said authorities would summon the rappers as the song might have violated a junta order.
The video, subtitled in English, had been watched more than 840,000 times on Friday morning and surged to more than 6 million views by this morning. The song was released Monday on YouTube.
The artists have said that the song does not attack anyone in particular and only talks about the current state of the country.
Newly appointed government spokesman Puttipong Punnakanta on Friday said the administration feels "sorry" that the young generation wants to "hurt the country."
"They should've used their musical talent in a way that is more beneficial to their motherland and become good role models to others," he said. "I don't want people to think that doing this is cool or fun. I'm not sure if they did it on their own will or if there's someone else behind this."
He said an investigation found "the source" of the video, but declined to say whether the government would seek to block or delete it.
Puttipong, a former Democrat MP who led protests that triggered the 2014 coup, took over from Lt. Gen. Sansern Kaewkamnerd as a government spokesman earlier this week.
Related stories:
Police to Summon Rappers Who Criticized Military Govt
With 'My Country's Got,' Thai Rap Voices Rare Dissent Against Junta