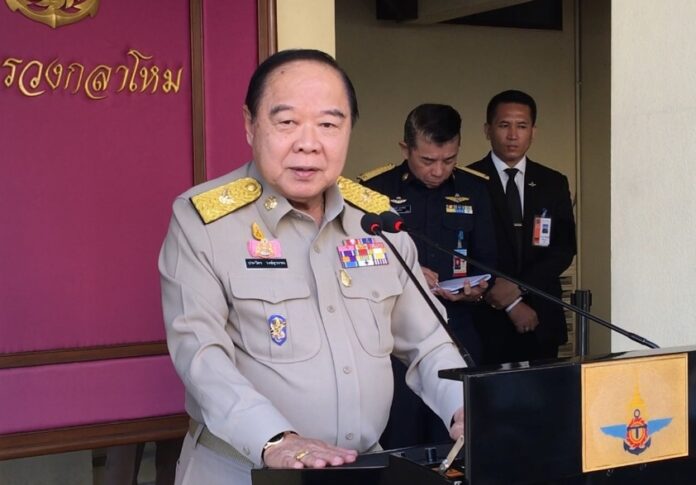 BANGKOK — Deputy junta leader Gen. Prawit Wongsuwan said Thursday that the ban on political campaigning will be lifted no later than early December.
Prawit, who is also deputy prime minister and defense minister, said political parties can now go out and canvass potential voters but are still prohibited from campaigning.
A number of parties, including Pheu Thai, Action Coalition for Thailand, Pracharat and Future Forward have already hit the streets to meet with the electorate to promote their party or solicit new members. However, they claim that it does not constitute campaigning.
Engaging in "political activities" still remains forbidden for the general public. The ban on political gatherings of more than four people remains in place, and protests are considered illegal.
In a related development, the Election Commission said it will meet representatives of various political parties for the second time Nov. 22. The Election Commission will also unveil its new national map of electoral constituencies next week. As previously reported, it will result in fewer directly elected representatives.
Asked by reporters, Prawit said junta leader Gen. Prayuth Chan-ocha would be a suitable pick to head a civilian government, but added that if "you think it depends on election results, then I think like you too."