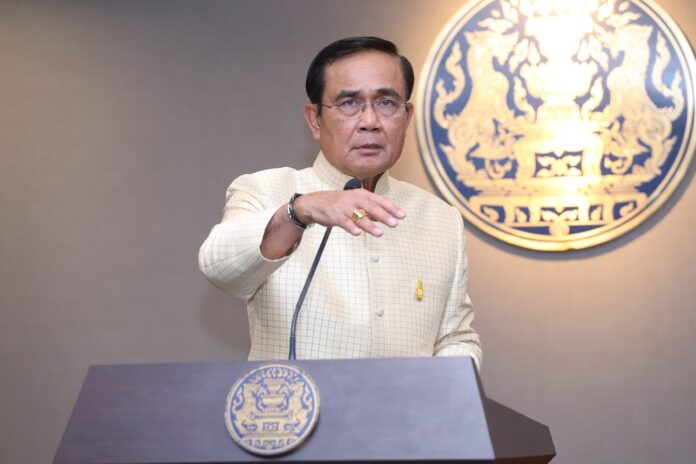 BANGKOK — When a rap video critical of the military government became a huge sensation, the authorities first responded with threats to arrest its creators.
Then they did what the establishment often does when under fire: try to co-opt the genre.
So on Thursday a government "Thailand 4.0" rap video was played to introduce Prime Minister Prayuth Chan-ocha's remarks to about 500 attendees of a conference on start-ups.
The video was seen as a reaction to the popularity of the music video "Prathet Ku Mee" – translated by its producers as "My Country's Got" – which castigates the army's domination over politics. The video has logged over 25 million views since it was posted on YouTube on Oct. 22.
Prayuth himself has penned several patriotic ditties since seizing power in 2014.
Most fans of rap and hip-hop would find "Thailand 4.0," which features a melodic sampling of the national anthem, to be lame.
In the attempt to counter the song or capitalize on its popularity, its lyrics resemble the many of the ballads attributed to Prayuth which encourage people to work together in harmony for a better Thailand.
"There are many talented Thais, if we work together, we'll be stronger, stronger," or "Just come outside the coconut shell, whoever says we're crazy will only get stupider, stupider," and "Thailand unites all ideas, how's that wrong? Think far. We can go far. Don't say you're not going, because the world keeps on spinning. We have to. Thais can do it," are some of the examples.
Prayuth said at the business event that he was happy to hear a rap song with appropriate lyrics. He said some of the song's beats could be changed but the meaning of the words was good.
Officials are not so pleased with "Prathet Ku Mee," which comes ahead of a general election planned for early next year and amid signs of public disenchantment with army rule.
The video provocatively references taboo subjects in Thai society. It replicates a gruesome historic scene where a corpse hanging from a tree is continuously beaten as a crowd cheers on, based on an iconic image from a 1976 massacre by police and soldiers of student pro-democracy demonstrators.
A group of rappers takes turns delivering verses such as "The country that points a gun at your throat, claims to have freedom but has no right to choose," and "you must choose to either eat the truth, or bullets."
Government officials initially strongly denounced the song, with police saying it could violate the country's Computer Crime Act by allegedly stirring up unrest. Government spokesman Buddhipongse Punnakanta said the song's lyrics attacked not only the military government but the country as a whole.
But they later backed down, with Deputy Police Chief Srivara Ransibrahmanakul saying Monday that the lyrics were insufficient evidence to launch a prosecution, so people were allowed to listen to, sing, and share the song.
Dechathorn Bamrungmuang, one of the rappers in "Prathet Ku Mee," said at a seminar Wednesday that he thinks the song grew quickly in popularity because hip-hop is becoming more and more popular around the world.
"When the song came out, there were both negative receptions and supportive messages to us," he said. "This made us feel like we can communicate with people through our music and that this song doesn't overstep any boundaries."
Story: Kaweewit Kaewjinda
Related stories:
Anti-Junta Rap Video is 'Abominable,' Suthep Says
Rap Video Blasting Junta Reaches 6M Views After Police Threats
Police to Summon Rappers Who Criticized Military Govt
With 'My Country's Got,' Thai Rap Voices Rare Dissent Against Junta