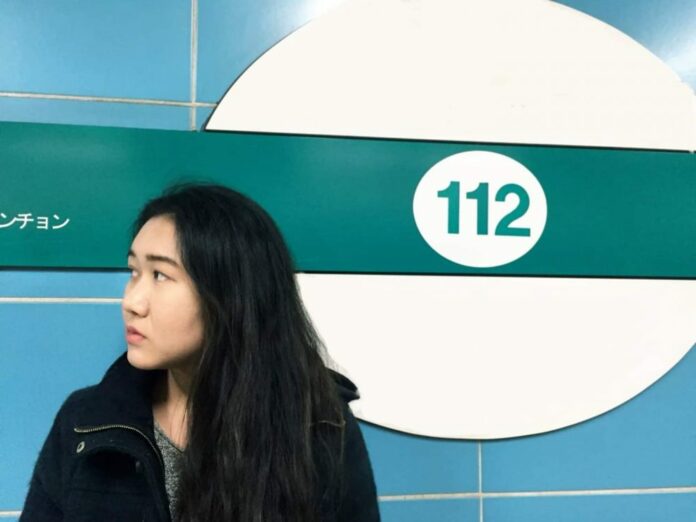 BANGKOK — Pro-democracy activist and lese majeste fugitive Chanoknan Ruamsap has become the first Thai political refugee in South Korea.
Speaking from Gwangju, South Korea, Chanoknan said she was surprised by the speed of Friday's decision to grant her status, coming as it did 10 months after she fled Thailand. Long a target for what she described as harassment by the authorities for her pro-democracy activism, Chanoknan left in mid-January after learning she was wanted for insulting the monarchy.
"This is not easy. The statute of limitations for lese majeste is 15 years, and that means for the next 15 years, I cannot return without facing charges," Chanoknan said Sunday night.
Read: Pro-Democracy Activist Flees Prosecution For Royal Insult
She was accused of defaming the monarchy for sharing on Facebook a biography of King Vajiralongkorn published by the BBC's Thai-language service.
Another student activist, Jatupat "Pai Dao Din" Boonpattararaksa, is serving a two and a half year prison term for sharing the same article.
A Foreign Affairs Ministry spokeswoman said the ministry had just learned about South Korea's decision through the media. She did not reply as of publication time whether the ministry would take any action or seek answers from their Korean counterparts.
Chanoknan, 25, graduated from Chulalongkorn University and was a spokeswoman for the now-defunct New Democracy Movement.
She said South Koreans are often puzzled to learn there's a political refugee from Thailand.
"I am the first Thai to have received the refugee status. Most Korean activists know that I am an asylum seeker, but the general public, when told that I am from Thailand, they can't connect that with a refugee in their heads and they will say, 'really?'" she said. "Koreans will ask me why, and I will tell them stories about Thai politics. No matter where I go, I carry with me interviews of me in Korean as if they're my calling cards."
Chanoknan fled in haste and could not go to a nation that required a visa. South Korea is close enough to Thailand and she could stay without a visa for 90 days.
With the newly obtained refugee status, Chanoknan, who has been dependent on the support of her parents, can now legally seek employment. She can also obtain refugee travel documents from the South Korean government and enjoy social security as provided to Korean citizens.
She said she is meanwhile working on improving her Korean.
She stopped studying language at an pro-democracy NGO in July after she was sexually harassed by another non-Korean there.
She is also looking to obtain a scholarship and either continue a higher degree in either LGBT or refugee studies.
"The two issues are very sensitive in South Korea," said the former student activist.
Chanoknan, who is also wanted for violating the junta's ban on political gatherings of more than four people, said she believes the junta is on a downward trajectory. "I think those who used to support the dictator saw his cruelty and its irrationality, and people are more willing to express their discontent."