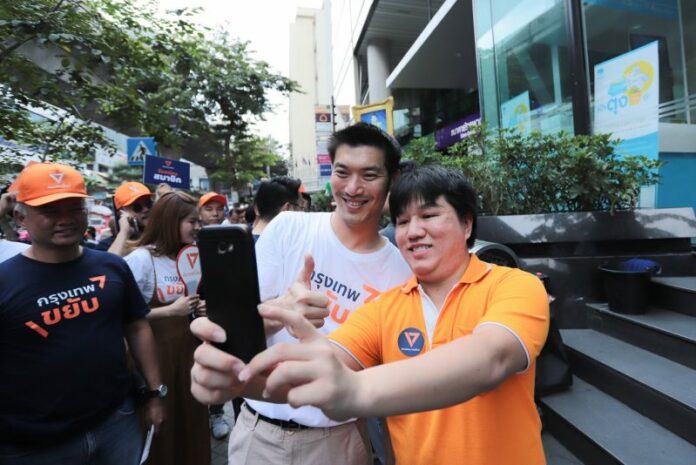 BANGKOK — Don't expect to shop online for T-shirts, tote bags and umbrellas promoting your favorite political party anytime soon.
The Election Commission on Wednesday banned online sales of political party merchandising, halting one party's idea of selling goods over the internet.
Future Forward Party spokeswoman Pannika Wanich said the party had requested a judgment from the commission in writing to its idea. The negative ruling means it won't create online stores for party-branded wares. Pannika said sales of goods at from its offices have generated just short of 2 million baht so far.
The commission's stated rationale was that although election rules do not explicitly forbid online sales, they do not explicitly allow it either.