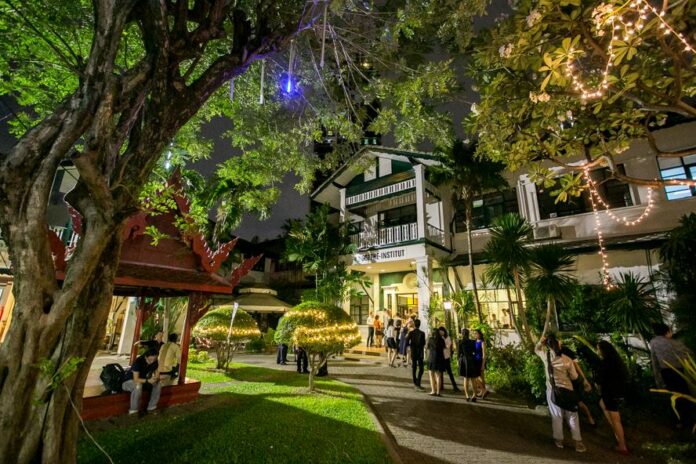 BANGKOK — Winter's arrival means cinephiles can ditch the dark cinema and unfold chairs under the stars with a bag of popcorn. Just no mosquitos, please.
For the first time, the European Film Festival is going al fresco this year with a roster of 19 films at several venues around Bangkok.
The event opens later this month at House No. 1, a neoclassical European-style building in the riverside Bang Rak district, with Austrian drama "Mademoiselle Paradis." The recent film is based on the 18th century tale of a blind pianist's relationship with the physician trying to restore her sight.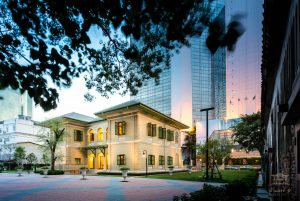 The festival goes on with film highlights like "Transit," a drama which jarringly takes the Holocaust out of the 1940s and plants its story in today's world to tell the story of a German refugee who assumes the identity of a dead French author.
Czech crime film "In the Shadow" follows a Communist police officer in the 1950s who hunts down a jewelry thief to find out the case is far more complicated than it seems.
Sweden sends in one of Ingmar Bergman's acclaimed films "Fanny and Alexander." The 1982 historical period drama looks at two siblings growing up in a dysfunctional upper-class family. It won four Academy Awards including the best foreign language film.
Finland mines deadpan humor with "The Other Side of Hope" in a story of a shirt salesman who befriends a Syrian refugee in Helsinki. A trio of pals embark on an epic search for their stolen winning lottery tickets in the Romanian comedy "Two Lottery Tickets."
The festival is a chance to see "Loving Vincent" one more time, as the stylized, animated film rendered in Von Goghesque oil paints will return to the screen at the Austrian Embassy, as well as the acclaimed coming-of-age film "Call Me By Your Name," which won the Academy Award for best adapted screenplay.
The European Film Festival will run Nov. 29 to Dec. 17 at several venues around the city, from the lawn of the Goethe Institut and Alliance Francaise to the neoclassical European-style House No. 1 and various ambassadorial residences.
Admission is free with online reservations available starting at noon on Nov. 16. The film schedule and venues are available online.