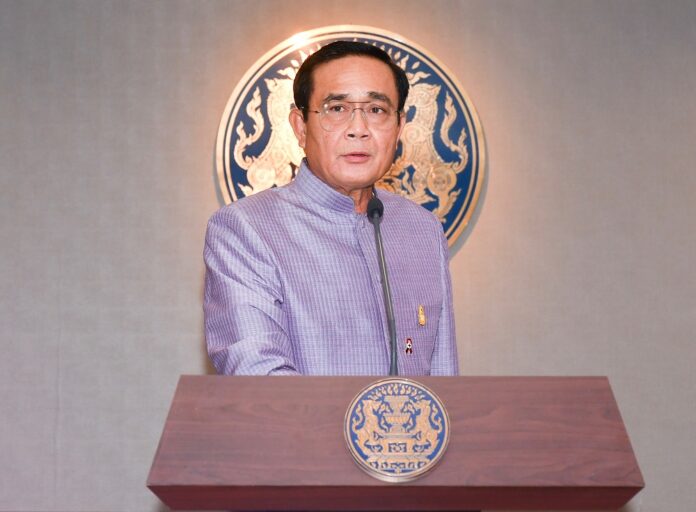 BANGKOK — Junta chairman Prayuth Chan-ocha said Tuesday the date of His Majesty's coronation ceremony is entirely up to him.
Prayuth appeared to walk back a June statement that the coronation, which will formally elevate King Vajiralongkorn to the throne as the new monarch, would take place before the election slated for February.
"You have to wait and hear from His Majesty," Gen. Prayuth said in reply to a reporter's inquiry at Government House. "You have to wait for a royal decree."
King Vajiralongkorn inherited the throne following his father's death in October 2016, but he has yet to be crowned, an elaborate ceremony that will officially mark the beginning of his reign.