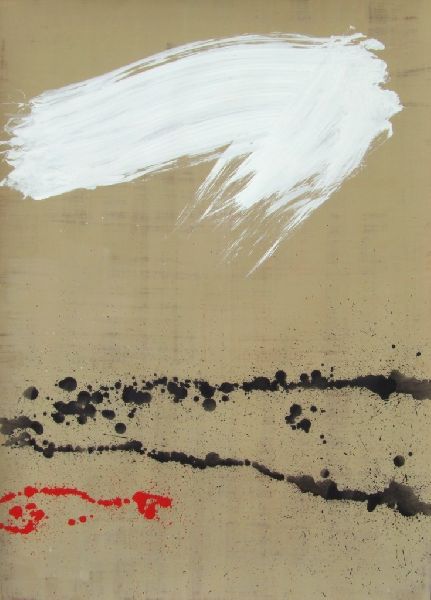 DISCLAIMER: This is a press release. Its contents are not produced by Khaosod English.
GOLDEN TORTOISE is proud to present a showcase of art pieces of Michaël Deloffre, French artist with all 20 paintings exhibiting for a month from 6th February to 8th March at GOLDEN TORTOISE 100 Sukhumvit soi 49, Bangkok 10110. Tel: 02 662 5600. Open daily 10am – 6pm. This exhibition is open to public, allowing guests to explore into the world of his art .
Originally, the vision of Michaël Deloffre is revealed by the creation of monumental and unique pieces of paintings and sculptures. Becoming a pioneer in enhancing raw beauty, he paves the way for a "Natural & Contemporary" aesthetic movement.. Today, more than 150 exhibitions of his works have been exposed to over 40 countries.
He is now an internationally renowned artist and his works can be found in many private and public collections around the world such as the National Foundation for Contemporary Art (FNAC) in Paris, the Hamburger Bahnhof Museum in Berlin, the Museum of Contemporary Art (MCA) in Chicago, the Institute of Contemporary Art (ICA) in Philadelphia, and the Museum of Contemporary Art (CMAM) in Montreal.
For this very exhibition, Michaël Deloffre exhibits paintings never shown before, where the concept of his creation works on blacks, revealing the space between light and shade. Wide and straight movements divulge the colors and material, and express his observation of the evolution of our social relationships in today's world with the advent of new technologies.
The result of his work contains a strong emotion that brings us strength and weakness at the same time. His works of art transcend towards the essentials of beauty, revealing a pure and simple aestheticism; a primal beauty, a kind of universal art language.
DISCLAIMER: This is a press release. Its contents are not produced by Khaosod English.