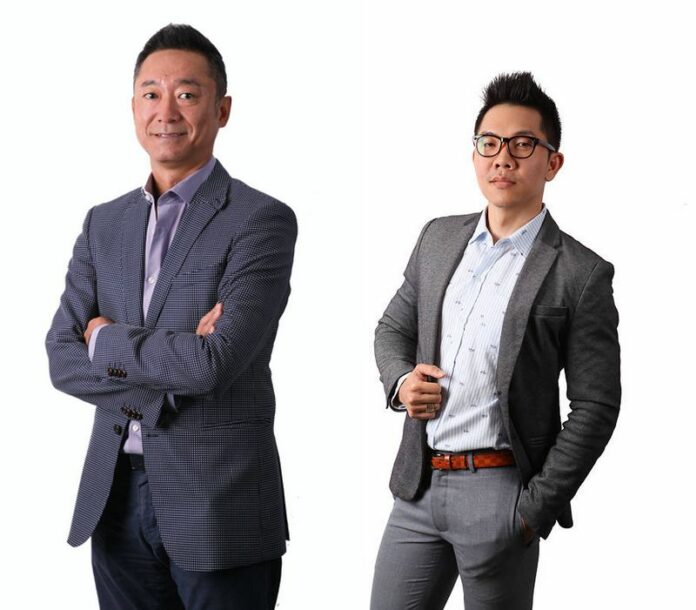 Thailand/Bangkok, October 7th, 2015. Dentsu Media (Thailand), a subsidiary network brand of Dentsu Aegis Network, announced today the launch of Dentsu Media Laboratory (DM Lab), an innovation unit aims to harness the latest technology and create new digital experiences for the market.
Mr. Mitsuyuki Nakamura, Chief Executive Officer of Dentsu Media Thailand and President of Dentsu Media Southeast Asia, said: "DM Lab is global initiative designed to accelerate the development and exploration of new technologies to build new experiences connecting people and brands. It is not only innovative extraction of cutting-edge global technologies, but also to generate opportunities for Thai startups to experience and collaborate with expert to push the boundaries. DM Lab's mandate is fully aligned with Dentsu Group's philosophy of 'Good Innovation.' and to contribute back to the society by delivering result through innovative and creative technologies with the power of people. In short, our ambition is to deploy world-class technologies in local context together with local business partners in each market.
DM Lab is composed of two key primal pillars: (1) Local Incubation and (2) Gateway to Global Innovation, an initiative led by Dentsu Aegis Network. Mr. Norasit Sitivechvichit, Executive Director of Digital Business, Dentsu Media Thailand, explained further: "Under the Local Incubation, we are working with Thai & Regional Startups in order to scale up and expand mutual opportunities for business to launch locally, regionally and globally. And this platform enables our partners to access pool of knowledge, consult with business professionals, and tap into new revenue streams, and access funds through Dentsu Aegis Network investment arm.
To illustrate the local incubation pillar, 'Rootan', an Open Social Monitoring Platform, which is not only enable marketers to listen to brand voice but also foresee the social trend, 'Wireaction', Big Data Management Platform which recording offline data for multiple usage applications. Furthermore, O2O (Online to Offline/Offline to Online) ideas which are tentatively to launch by the end of this year."
Another pillar of DM Lab – 'Gateway to Global Innovation' – is an original Dentsu Aegis Network innovation project which was launched in Thailand in June 2015. For instance, the latest technology which DM Lab has recently brought to Thai market is 'Neuro Technology' which is able to detect your emotions based on an analysis of users' brainwaves. Mr. Norasit added that "The Neuro Technology will change the way we conduct qualitative research, developing creative ideas or designs, as we can quantify emotional information by censoring brain-waves which we could not before. Furthermore, there are still bunches of interesting areas of technologies from Dentsu Inc. such as "Data Visualization" that enables us to grasp and analyze big data in much easier way, or "Robotics business operation" where we are happy to collaborate with the best teams globally renowned who created the first astronaut robot called Kirobo or an android that was recently awarded in Cannes Lions, the biggest festival of creativity. We see a lot of opportunities for these technologies which we can adapt to and further develop in Thai Market."
[Gateway to global innovation: Examples]
"DM Lab is not only a unit in Thailand, but the network which is expanding both regionally and globally. We've already had one in Taiwan for years with similar concept and we also have been successful to launch unique technological platforms for clients in several countries in Southeast Asia region as well. Vietnam, Indonesia and Malaysia are potential markets to launch DM Lab shortly where we have unique and innovative significance of existence in diversified service area. I believe establishment of DM Lab will re-ignite to perform our innovative genes and allow us to keep the promise delivering the best solutions to our clients, business partners, and society in general.", Mr. Nakamura concluded
News releases are submitted for consideration by third parties and Khaosod English is not responsible for their content. To reach us, please contact by e-mail at: [email protected].
Follow Khaosod English on
and
Twitter
for news, politics and more from Thailand.