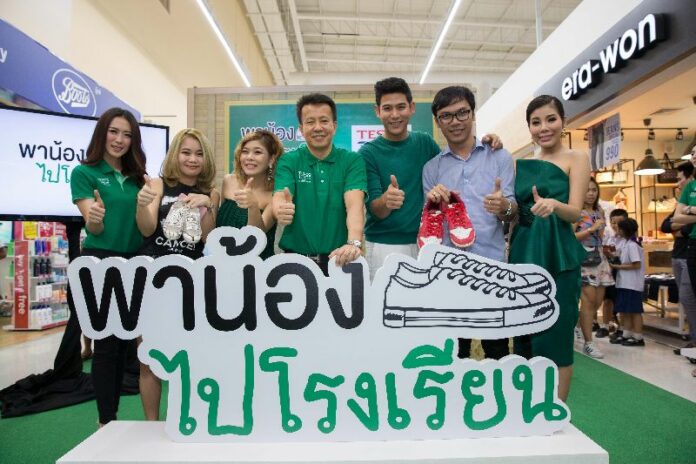 The following is a paid news release.
Mr. Charkrit Direkwattanachai, Head of Corporate Communications and Sustainability, Tesco Lotus, is joined by actor Porshe Saran and TV personality Gubgib Sumonthip Leunguthai, who, along with 30 other celebrities, are putting their favorite pairs of shoes up for a good cause. The shoe auction is part of Tesco Lotus's "Take Kids to School" campaign, which is now in its 4th year.
Proceeds raised from the shoe auction, along with donations from customers, will be used to buy new shoes for underprivileged children around Thailand. Customers are invited to donate 99 Baht at any Tesco Lotus store around the country until May 31, 2016. Tesco Lotus will also top-up each pair of shoes with two pairs of socks and a lunch box.