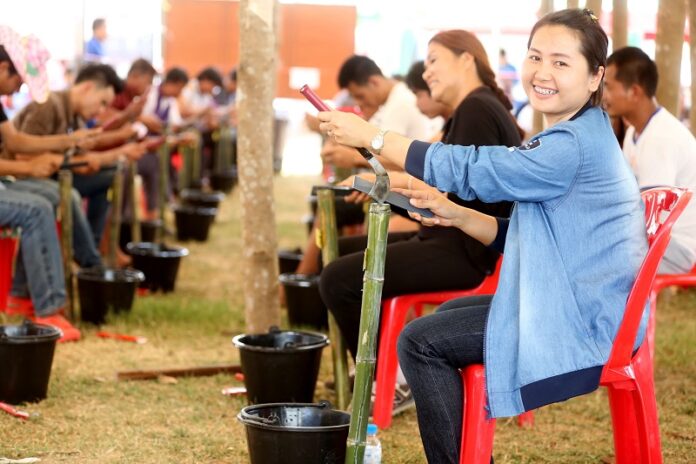 Up in Bueng Kan, local farmers and entrepreneurs are leading the way to create a booming rubber industry by learning to embrace new technologies.
At the weeklong Bueng Kan Red Cross and Rubber Day 2017 which wraps up today, Wednesday at the Bueng Kan City Hall, Gov. Pisut Busayapanpong said local rubber farmers and entrepreneurs need not depend on macro-scale industrial factories, but can thrive as small business enterprises if they are equipped with the right tech and know-how.
Pisut said farmers in the 6-year-old province can look to the successes in southern Thailand, where rubber trees, balls and leaves are being processed into new, high-value products such as furniture made from wood substitute rubberwood.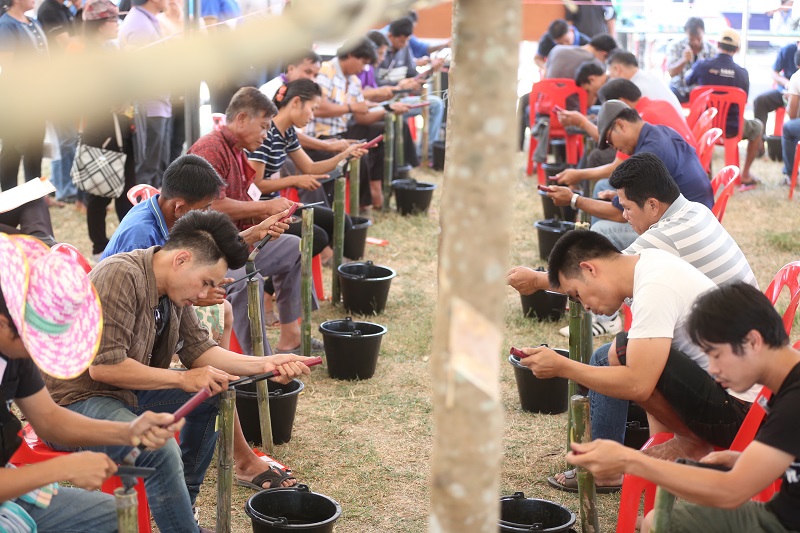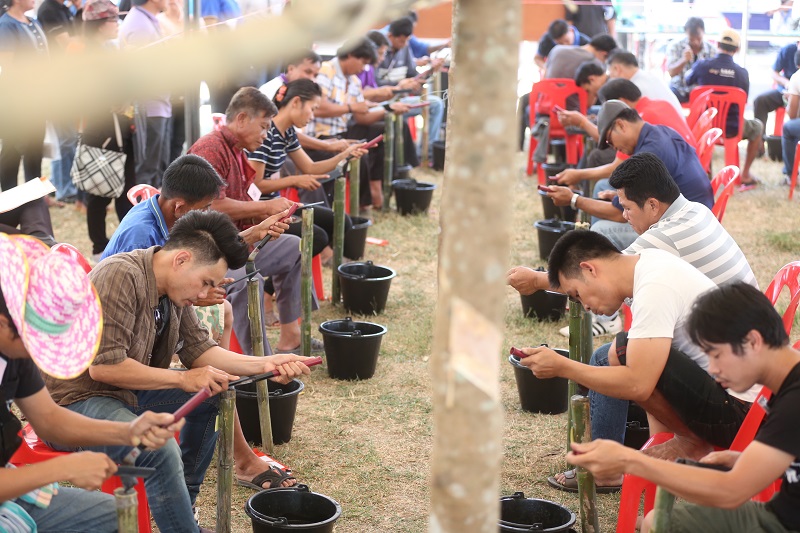 The methods are within reach to families or even groups of workers. Pisut described how one couple from Surat Thani province started making rubber-coated gloves which went on to sell well in domestic and international markets, including a Swedish government purchase of 6,000 pairs.
The challenge is passing on the tech smarts to innovate, as many in Bueng Kan are unfamiliar with the new tools.
"So many people, even in the new generation, still don't know the meaning of 'innovation,'" said Ekkapong Musikacharoen. "I think it will take time for people to understand that their rubber can be made into different products, not just raw materials."
Ekkapong, a local director from the SciTech Ministry, added that local farmers will have to "change the way they produce."
The starting point will be workshops which share knowledge of basic procedures and techniques such as production of quality rubber latex from fertilizer, ammonia-free water preservation and making rubber-coated gloves.
Ekkapong said the goal is very reachable for Bueng Kan, as it's status as a tourist attraction and proximity to Laos, another big market for rubber, put it at an advantage.
Ekkapong wants to see more events like this past week's fair.
"We could bring rubber academics and researchers from other provinces to provide knowledge and information to these farmers, so [Bueng Kan] can be truly become the City of Rubber," he said.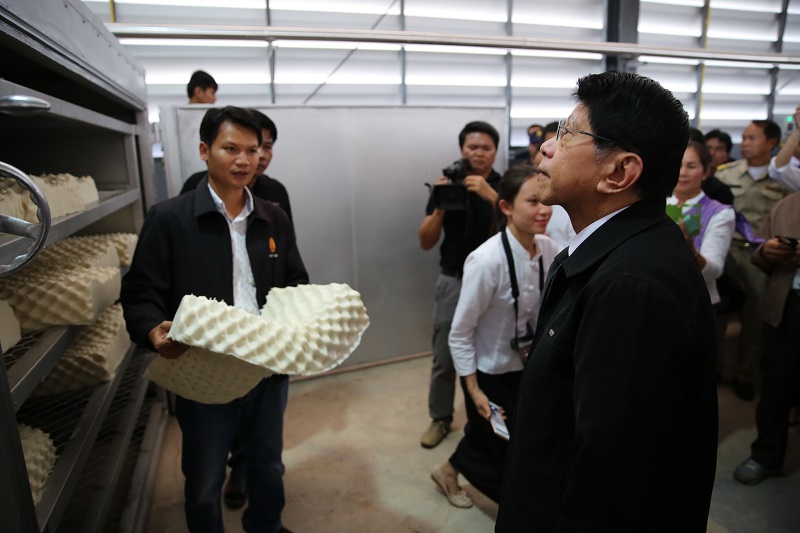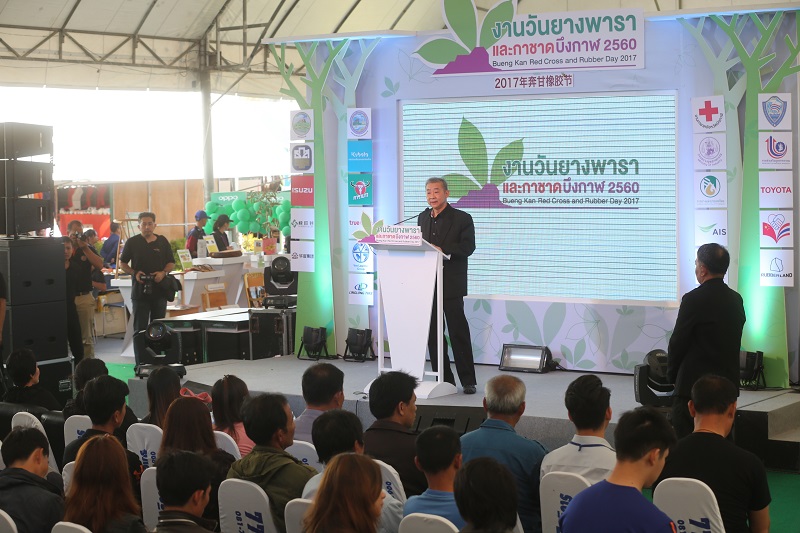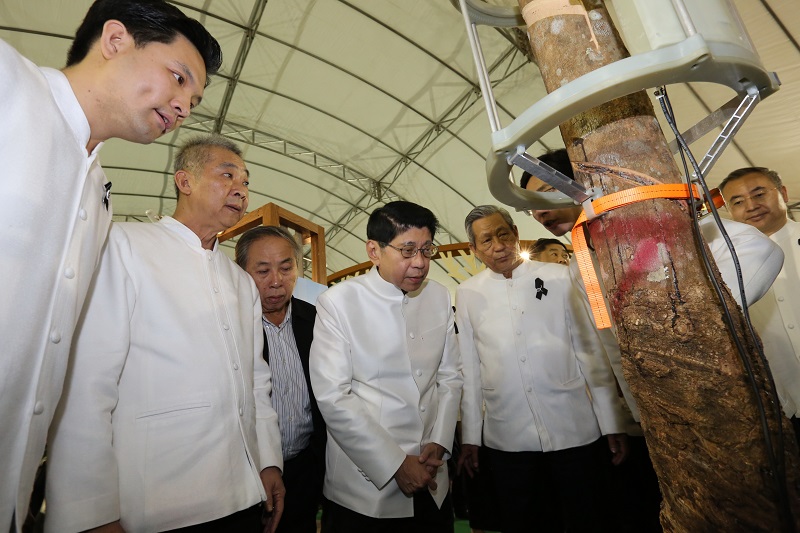 Related stories:
Bounce Around Ideas and Have Fun at 'Rubberland'
This is a paid advertorial. Khaosod English is not responsible for its content or claims.