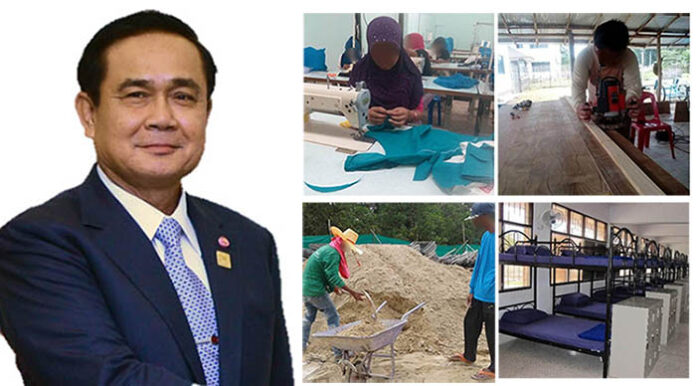 The following is a paid news release. Khaosod English is not responsible for its content.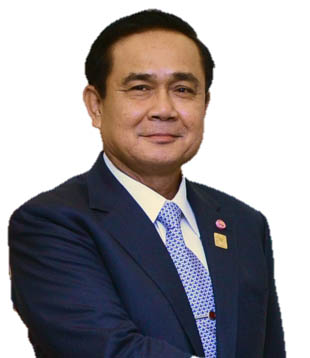 "The government will not give up, but will continue to fight human trafficking. What is more important than others' views of Thailand is how we protect the dignity of human beings, of Thais and foreigners in Thailand, under the principles of humanity and human rights."
From the Sufficiency Economy Philosophy to Sustainable Development Goals, June 30, 2017.
This was the reaction of Thai Prime Minister Gen. Prayut Chan-O-Cha after the US State Department left Thailand in the Tier 2 Watch List for the second consecutive year in its annual Trafficking in Persons Report (TIP Report) with remaining concerns prompting 11 recommendations specifically required to further address the trafficking issues that remain in Thailand.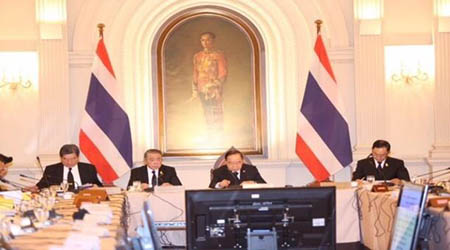 According to the Prime Minister's response, the six-month Action Plan to be created to lay down road map for concern government agencies to tackle trafficking in human beings by adopting suggestions from the TIP Report and was approved by the Anti-Trafficking in Persons Committee, chaired by Gen. Prawit Wongsuwan, the Deputy Prime Minister, which requires all concerned agencies to yield concrete results by December 2017.
What must happen by the end of 2017?
The Action Plan to eradicate human trafficking in Thailand is articulated in a 3 Ps approach, namely; Prosecution, Protection and Prevention, which serve as the fundamental framework.
---
Under the Prosecution effort, the objective is to focus on accelerating proceedings in investigating and prosecuting officials allegedly complicit in trafficking, in particular, following up on prominent trafficking cases of public attention as well as increasing the capacity training for law enforcement, especially to improve understanding in cases of forced labor. Partnerships with the private sector will be strengthened and embraced, and civil society agencies encouraged to respond to the issue.
---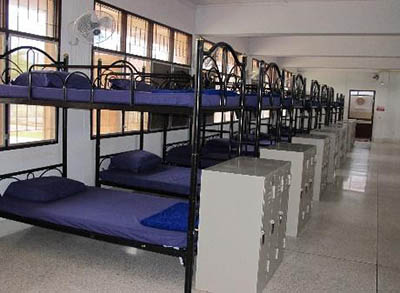 On Protection, a new project for supporting trafficking survivors will be launched by supporting an enhanced role for non-Government organisations to establish their own shelters to provide protection services and to offer alternative programs to enable victims to receive assistance programs in government-run shelter or NGO's shelter. In addition, job opportunities for victims must continue to empower trafficking victims to rebuild their lives together with providing an effective witness protection has to be addressed.

Job opportunities for trafficked victims will be also enhanced.
---
As well as increasing Prevention of the crime, which focuses on efforts to reduce the risk to vulnerable groups, in-flight videos to raise awareness among tourists to join in the fight against human trafficking will be made available for presentation on airlines with flights into Thailand to promote safe tourism. Effective, strict investigating and monitoring of illegal employment agencies will also be conducted.
---
In summary, to improve its efforts to combat human trafficking, the Thai Government needs to take concrete steps to tackling this heinous crime. Delivery of the commitments of the plans promoted by the Thai government by December 2017 indicates its strenuous drive to addressing and resolving this problem.
---
By Division of Anti-Trafficking in Persons
The Office of the Permanent Secretary,
Ministry of Social Development and Human Security