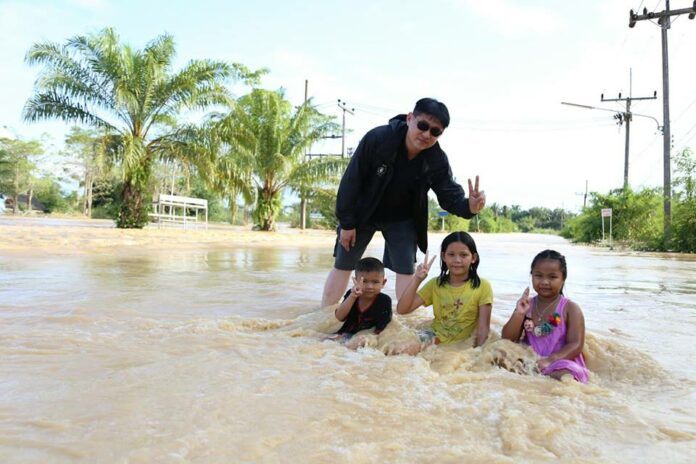 BANGKOK — A news personality who was long a regular presence in living rooms nationwide was jailed Tuesday after the Appeals Court upheld his lower-court conviction and refused to grant him further release on bail.
In its ruling, the court agreed with the Criminal Court's decision to convict Sorayuth Suthassanachinda and sentence him to 13 years in prison for embezzlement. Later in the afternoon, the court rejected his bail request on the grounds that decision should be made by the Supreme Court, which will next consider his appeal.
Sorayuth, 51, arrived at court this morning with other defendants who were part of his media firm: Angkhana Wattanamongkolsilp, Sukanya Sae-lim and Montha Teeradech. They entered the court through a back entrance to avoid reporters.
In his appeal, Sorayuth argued that he had done "good deeds for society," but the court said it was irrelevant to the matter before it.
Pichapa Iamsa-ard, an employee at state broadcaster MCOT who was sentenced to 20 years for taking money from Sorayuth to help conceal the crime, is still at large.
After his conviction last year, Sorayuth remained free on a 1 million baht bond while his appeal was underway. He was barred from leaving the country and had to report to the court every 30 days.
Read: TV Celebrity Sorayuth Gets 13 Years for Embezzling Ad Revenue
In February 2016, the court sentenced Sorayuth and Montha to 13 years and four months in prison for embezzling more than 138 million in advertisement revenue from MCOT a decade earlier. In 2005 and 2006, Sorayuth sold more commercial airtime than allowed to his own firm, Rai Som. He bribed Pichapa 600,000 baht to hide the graft.
Rai Som was fined 80,000 baht, while Pichapa was sentenced to 20 years in absentia.
Sorayuth was a marquee talent at Channel 3, where he presided over several news and talk programs that parsed the day's developments for his national audience.
Despite his conviction and fall from his position atop Thai broadcast news, Sorayuth continues to discuss issues and do live reporting via Facebook.
Related stories:
Return of the Sorayuth: Convicted Anchor Re-Surfaces in Flooded South