This is an advertorial. Khaosod English is not responsible for its content.
By Siyoree Thaitrakulpanich
The prevailing logic has long been that ensuring children get a quality education means sending them abroad or to a one-size-fits-all international school. Three Harvard-educated siblings are working to change that at a school that aims for the highest standards without neglecting where it is.
"We've heard comments on how children need to go abroad to get a 'good education,'" said an impassioned Jiraorn Assarat, aka Ajarn Noo. "That triggered us. Why does it have to be that way? Why can't a good education start here?"
Jiraorn and her siblings, Chatiporn Assarat and Sikan Assarat, earned master's degrees in education at Harvard University and founded Ivy Bound International School in 2007 to focus on childhood development between the ages of 9 months and 6 years. The school is notable for its unique curriculum that recognizes the importance of adapting to Thailand's nuanced cultural context.
"We wanted to help change Thai society by producing good people, ones that are not only able to function gracefully in today's world but also ingrained with the valuable quality of empathy for others," Ajarn Noo said.
According to these advocates for quality education, the current international school system in Thailand often engages in the "wholesale import" of foreign curriculums. This means wholly importing teachers, textbooks and customs, among other things.
They don't believe in such a straightforward approach at Ivy Bound.
"In education, there's no 'one size fits all,'" Chatiporn insists. "We still need to recognize the culture in which these kids need to function in. For instance, the Western form of independence is all very well and good, but never at the expense of proper etiquette."
A World Education Grown at Home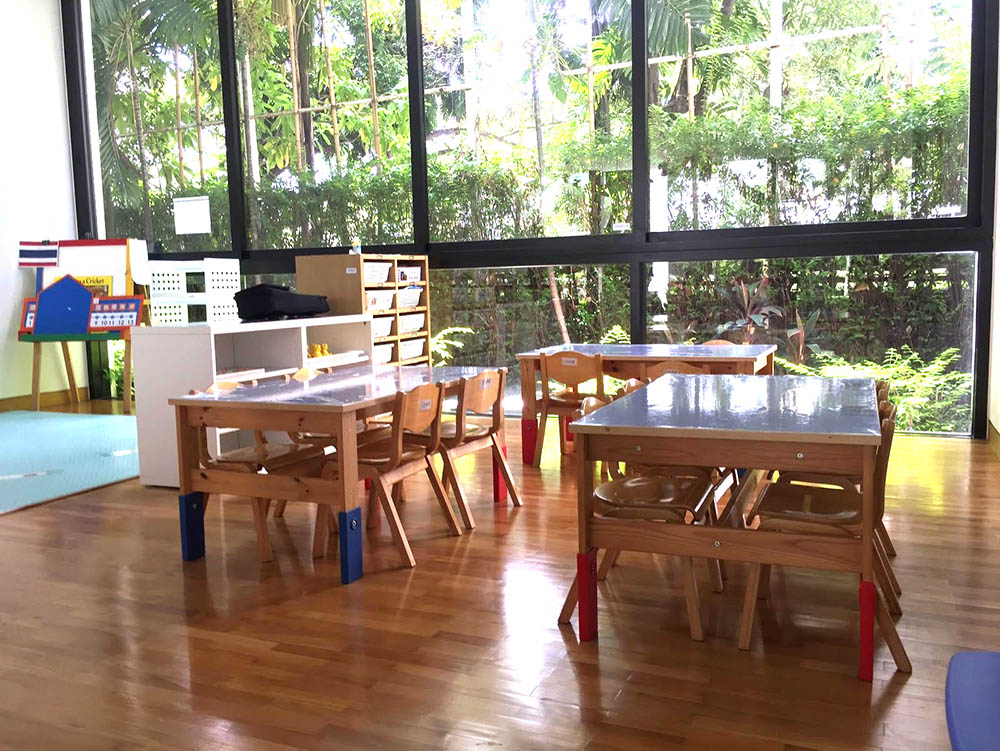 Strolling across the campus on a recent visit, each of the teachers offered a cordial smile and a wai, the traditional Thai greeting. Ajarn Noo explains this is so the children can learn by example and be instilled with good Thai manners.
"An easy-to-understand example of the discrepancy in some international school curriculums is to look at how children learn about currencies. In English class, they learn about dollars. In Thai class, they learn the Thai language – but there is no mention of the Thai Baht. This misalignment is what Ivy Bound hopes to fix," Ajarn Noo said.
Ivy Bound's curriculum is also focused on confidence and personality development. The school's founders see a pattern in students from Thai schools; many are weak in critical thinking, asking questions and expressing opinions. Hoping to turn the tide, Ivy Bound includes instruction on topics such as public speaking and resolving conflict. It also encourages students to be confident, make eye contact and be inquisitive – while remaining culturally appropriate.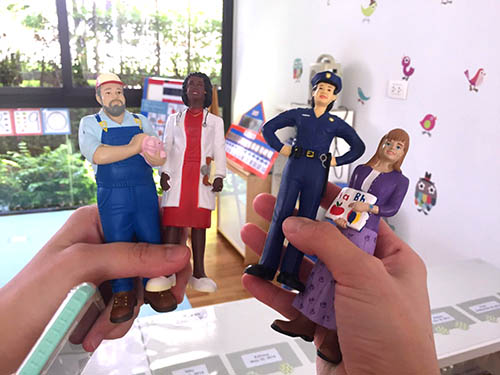 Instilling Values
Perhaps the most difficult thing to "teach" a child is how to have a good heart. Interestingly, Ivy Bound claims to address this.
"We teach our students an intrinsic motivation to do the right thing, encouraging them when they do right," said Ajarn Noo, referencing the more-stick-than-carrot approach most international schools take to motivating discipline.
She said such methods don't instill "a true sense of wanting to be obedient simply because it is the right thing to do."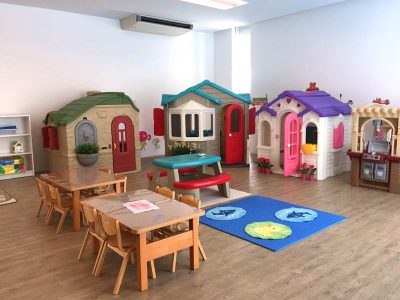 "Kids may then follow the rules without the right motivation," she said.
At Ivy Bound, students are made to understand that their teachers are not able to speak Thai; therefore, they should create an inclusive environment for everyone in the school by speaking in English, a language that everyone understands. As a result, most students at Ivy Bound are agreeable to speaking English – and with the right heart.
Another example of how Ivy Bound students are trained to do the right thing concerns a very common Thai cultural practice in a school environment: giving gifts. Thai parents regularly give gifts to teachers, often in an attempt to win their favor for their child. Such gifts are passed on to the teacher through the student.
Ajarn Noo sees this practice as one normalizing something that should be outrageous: corruption.
"In the beginning, about 60 percent to 70 percent of parents gave gifts to teachers. Because we want to change society and root out practices that potentially support corruption, Ivy Bound has strict rules about giving and receiving gifts. Our teachers may not accept any gifts from parents or students. Any appreciation that needs to be expressed may be done through a written note," she said.
Because of this, Ivy Bound's founders rigorously screens instructor's profiles before recruitment. Currently, all of the school's teachers are from the United States.
School premises were designed to be as relaxing and in touch with nature as possible.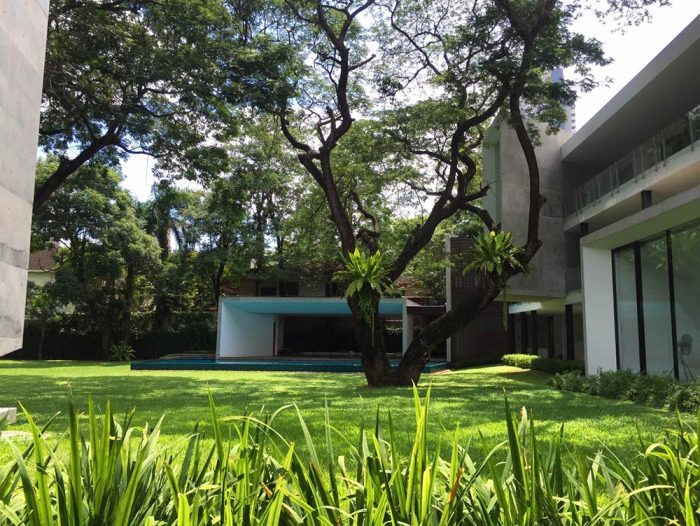 A Garden Campus Downtown
Apart from the curriculum, the school's architecture is worth a look. It was designed by Singaporean architect Boon Sim Yang to retain as much green space as possible while providing a relaxing atmosphere.
"Today, many children don't get to see as much greenery as they ought to. They're in urban areas and live in condos. I want them to see lots of trees, feel relaxed and have fun when they come to school," Ajarn Noo said with a smile.
In 2015, Ivy Bound's campus was a finalist at the World Architecture Festival. Business Insider put it on the list of "15 of the Most Beautiful Schools Around the World" in 2016.
So is Ivy Bound a good fit for parents seeking a quality international education in Bangkok for their children? Ajarn Noo gives a clear answer.
"Our school is looking for children with parents whose beliefs coincide with ours. We are not here for those who are obsessed with everything Western and merely want their children to know how to speak English," she said. "We are here to offer excellent international education that does not stop at speaking English but also enables our young ones to function as they should in Thai society. Perhaps, with this small beginning, we will be able to spark a change in Thailand."
For more information, visit Ivy Bound International School online or visit its campus downtown at 49/1 Soi Sukhumvit 39 in Bangkok.