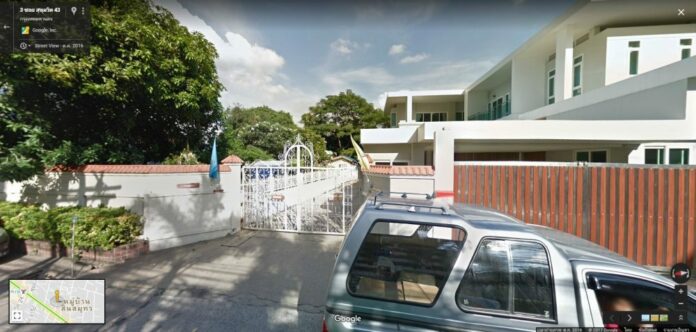 BANGKOK — A woman says an accidental swipe on her smartphone cost her 150,000 baht when she inadvertently booked a residence that turned out not to exist.
Sulawan Luckchonlatee on Thursday filed a criminal complaint against online booking agency Agoda after she was billed 150,000 baht and was unable to cancel the booking or contact the place – because she could not find it.
Min Buri cop Lt. Col. Noppakun Pratumpetch said Thursday afternoon that Sulawan filed a charge of fraud against the online booking giant. He said police are investigating and will summon a representative of the company to acknowledge the charge.
An Agoda representative said the company has no plan to make a statement or answer questions about the matter.
Sulawan's allegations came to public attention Tuesday through Queen of Spades, a popular clearinghouse for social issues. The story has spawned many headlines in Thai about Sulawan's "ghost hotel," drawing attention nationwide.
In an interview Thursday afternoon, Sulawan said she started using Agoda's smartphone app in August. As a regular Agoda member with a registered credit card, she said accidentally pressing the "book and pay" button instead of the "back" button caused her to immediately be charged 144,393.99 baht for a three-night stay at "Private Club in the Heart of Bangkok," a four-bedroom apartment located in Soi Sukhumvit 43.
The app did not ask for any confirmation, she said, of the booking from Nov. 21 to Nov. 24.
Sulawan said her bank agreed to freeze her card for 180 days, but apparently would not reverse the charge because she's still on the hook for paying the mystery hotel, the whereabouts of which remain unknown.
According to Sulawan, she will file a complaint at the Consumer Protection Board on Friday.
"Agoda should physically go to the location of the hotels they deal with," Sulawan said.
It may not be that simple though. An entry for the property can still be found in the database of Agoda Homes, which is the booking giant's Airbnb-like service that allows any private party to list their property. It could not be booked on Thursday.
Agoda is based in Thailand but owned by a subsidiary of US-based Priceline.
Saying she immediately sought to get her money back, Sulawan tried to call a contact listed on the booking but it was a number in the United States which the operator referred back to Thailand's Agoda office. When she called Agoda, she said staff told her the company has a no refund policy once bookings are made.
So Sulawan said she tramped into the soi to find the hotel, using GPS to find the location shown on the booking page. There she found a privately owned home.
There was a hotel around the corner that shared similarities with the "private club" listing, but Sulawan said staff there denied receiving her booking.