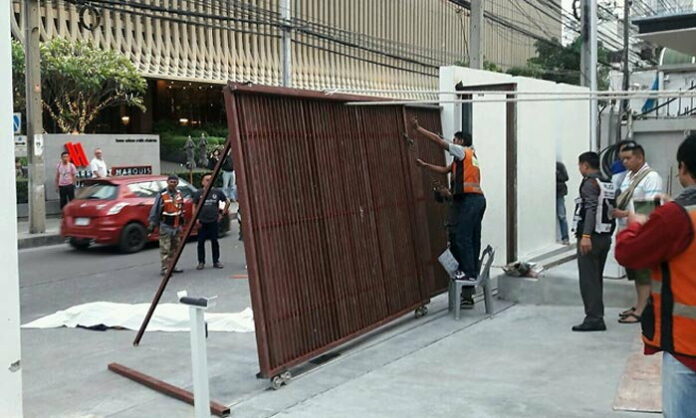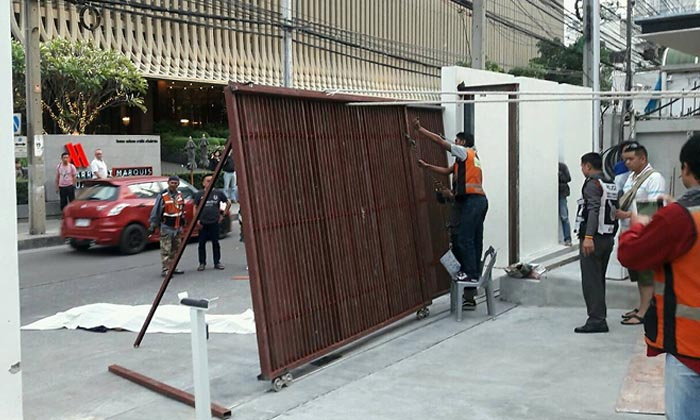 BANGKOK — A contractor and a construction worker were charged with fatal negligence for an accident that killed two people, a police investigator said Thursday night.
Pan Yee, 37, and Leo Gauvain, 23, died after a large entry gate came crashing down onto a sidewalk in front of a residential construction site in Soi Sukhumvit 22 on Dec. 17. The real estate company faces civil charges, while the two suspects are being prosecuted for both civil and criminal offenses, said Thong Lo Police Station deputy chief Sarawut Dechsri.
"The victims family may also pursue additional lawsuits on their own," Lt. Col. Sarawut said. "The victims family has the rights to ask for compensation."
He identified the two suspects as engineer Sutat Chumsri, 54, who was in charge of the construction site, and his employee Som Yee, 23. Som is a son of Pan, who died in the incident.
Both Sutat, co-founder of Sarathat Engineering Co., and Som were charged with fatal negligence. They are free on bail, according to Sarawut.
The police colonel said Som and his mother, who also works in construction, were installing a large metal gate at the construction site of The Grove Residence across from The Marriott Queen's Park hotel. They made a slip and the gate crashed down on Pan and Leo, who happened to be walking on the sidewalk.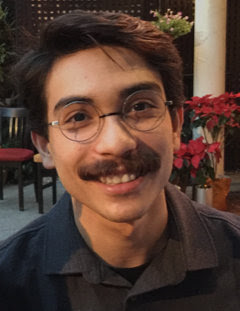 The project is listed by a Ministry of Commerce registry as belonging to The Golden Grove Ltd.
Sarawut called it an act of carelessness, which required police to also charge Sutat because he was responsible for overseeing the project.
Leo's father, Patrick Gauvain, wrote online that he would hold someone responsible for the death.
"This was no accident… it was pure negligence by the contractors of the building," Gauvain wrote on Facebook. "Bad management, no security, no safety standards in place… this is a crime… and the devil must pay. I will find him and make him accountable for what he has taken from me."
Lt. Col. Sarawut said police are questioning more people. He added that an arrest warrant would be out for another suspect, though he declined to name the person, citing fear they might take flight.