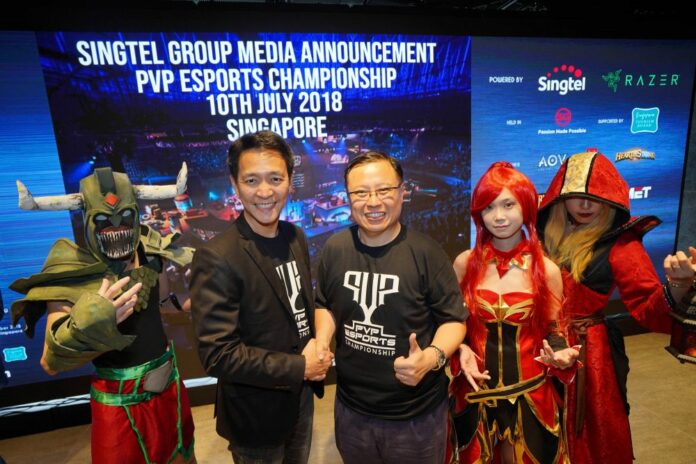 In its first step into the booming eSports industry, AIS on Tuesday announced a gaming tournament to seek out the best Thai players to compete in a regional championship of two popular video games.
Winners of the three-week selection trials, called 'AIS Thailand PVP eSport Championship,' will get to represent Thailand in competitions of the two video games, ROV and DOTA2, in Singapore later this year, said Pratthana Leelapanang, AIS Chief Consumer Business Officer.
"eSports is becoming a global trend and is now recognized as an authentic form of
sport. We believe eSports in Thailand is in the spotlight because it complements the IT skills of millennials. This makes the gaming community larger and gives it high potential to grow," says Mr. Pratthana.
The announcement was made alongside numerous partners from the telecommunications and gaming enterprises in Singapore, where the main tournament – the PVP eSport Championship – is due to take place in October. Combined prize money is set at at least 11.5 million baht.
The partners attending today's event include Singtel, Blizzard, Razer and Garena. Representatives from Singapore's tourism board were also present.
It's the first time AIS invests in the world of esports, an industry reportedly worth USD$1.5 billion in 2017. At Tuesday's news conference, Pratthana said that's only the start. AIS is here with a long-term business goal, and the firm will continue to support Thai video game talents in their path to successes in international arenas.
Those innovations include building a digital ecology for gamers.
"With games one of the most popular components of digital content, AIS has
introduced a network infrastructure to support all customer segments," Pratthana told reporters. "In addition to a fast and hi-speed network, AIS has also developed a network with lower latency time to offer highest responsiveness, thus allowing gamers to play without interruption."
ROV and DOTA2 are the two most popular multiplayer online battle arena games (MOBA) in Thailand. If you haven't played them yet, you might have spotted your Thai friends play them either on their mobile phones or computers.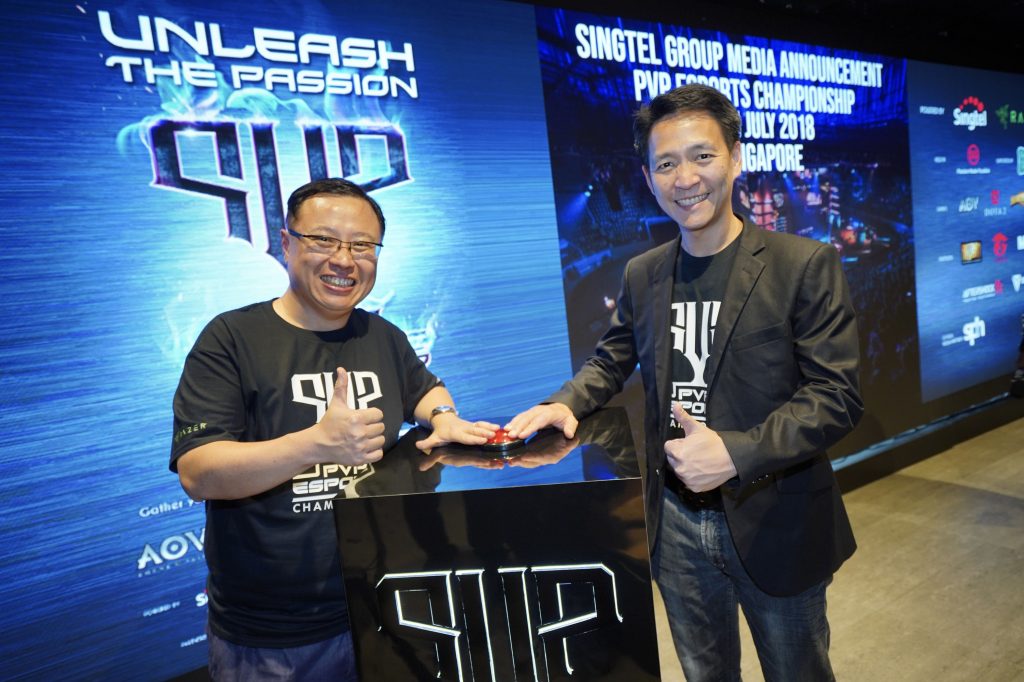 Earlier today in Singapore, a CEO from a telecommunications giant said he's looking forward to a bright future of esports in the region.
"With the Group's network leadership and reach across Southeast Asia, we are excited about building a vibrant eSports ecosystem to provide gamers and fans access to local, regional and global eSports competitions as well as original content and exclusive programming," says Mr Arthur Lang of Singtel's International Group,
Support for esport is gradually growing in Thailand and Southeast Asia, with numbers expected to more than double from 20 million in 2017 to reach over 40 million by 2019.
As audiences grow, esports is pushing into the sporting mainstream. The Thai Esports Federation was officially recognized in December 2017.
When the Asian Games convene in Jakarta this August, it will include, for the first time ever, esports matches. Thai national teams are also set to compete in that tournament alongside other Asian rivals.
"We are sure that the AIS digital platform will increase the number of gamers and viewers," Pratthana says. "The booming eSports industry will allow young people the opportunity to make gaming their career while Thai eSports athletes are able to show off their capabilities with top form in every competition,"
Thai gamers interested in applying for AIS Thailand PVP eSport Championship should proceed to https://www.ais.co.th/esports for more information.
The schedule is as follows:
July 25 – Aug. 15: Open for tournament application
Aug. 18 – Sept. 8: Qualifier rounds
Sept. 16 – Final selection round to represent Thailand
Oct. 2-7 – Regional championships in Singapore