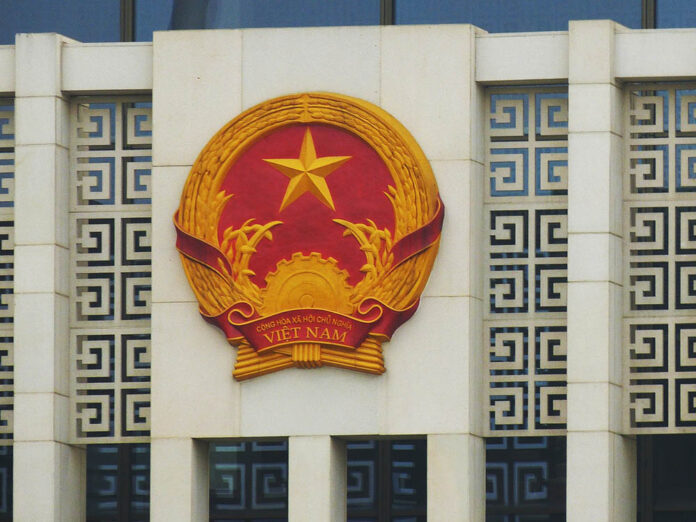 HANOI — A former chairman of one of Vietnam's largest mobile phone operators and a senior Communications Ministry official have been arrested for alleged economic mismanagement, the latest to fall in a widening crackdown on corruption by communist authorities.
Le Nam Tra, former chairman of state-owned Mobifone Corp., the country's second largest mobile phone operator by subscription, and Pham Dinh Trong, head of the Enterprises Management Department at the Ministry of Information and Communications, were arrested Tuesday.
The Ministry of Public Security said they are accused of violating regulations on state capital management and usage, which resulted in the state losing money by overpaying for a stake in a loss-making private pay TV provider.
The government said earlier this year that Mobifone bought 95 percent of stakes in Audio Visual Global Joint Stock Company, or AVG, for 8.9 trillion dong (USD$387 million) based on false assessment of the company's financial situation.
AVG had accumulated losses of 1.633 trillion dong ($73 million), or 45 percent of its legal capital, as of the end of March 2015, the government said, adding the deal could have caused losses of 7 trillion dong ($305 million) to Mobifone.
The deal negatively affected Mobifone's privatization process and its business efficiency, it said. Mobifone has not been able to sell its stakes in initial public offering as a result.
The Ministry of Public Security said that police were widening their investigation into the case.
Vietnam's toughest crackdown against corruption in years has centered on PetroVietnam and the banking sector. Scores of former or current PetroVietnam executives and bankers have been put on trial.
The most senior official to fall in the crackdown was Dinh La Thang, who had been member of the all-powerful Politburo, the main policymaking body of the ruling Communist Party.
The first former Politburo member imprisoned in decades, Thang was sentenced to 31 years in prison at two trials for mismanagement while he was chairman of PetroVietnam.